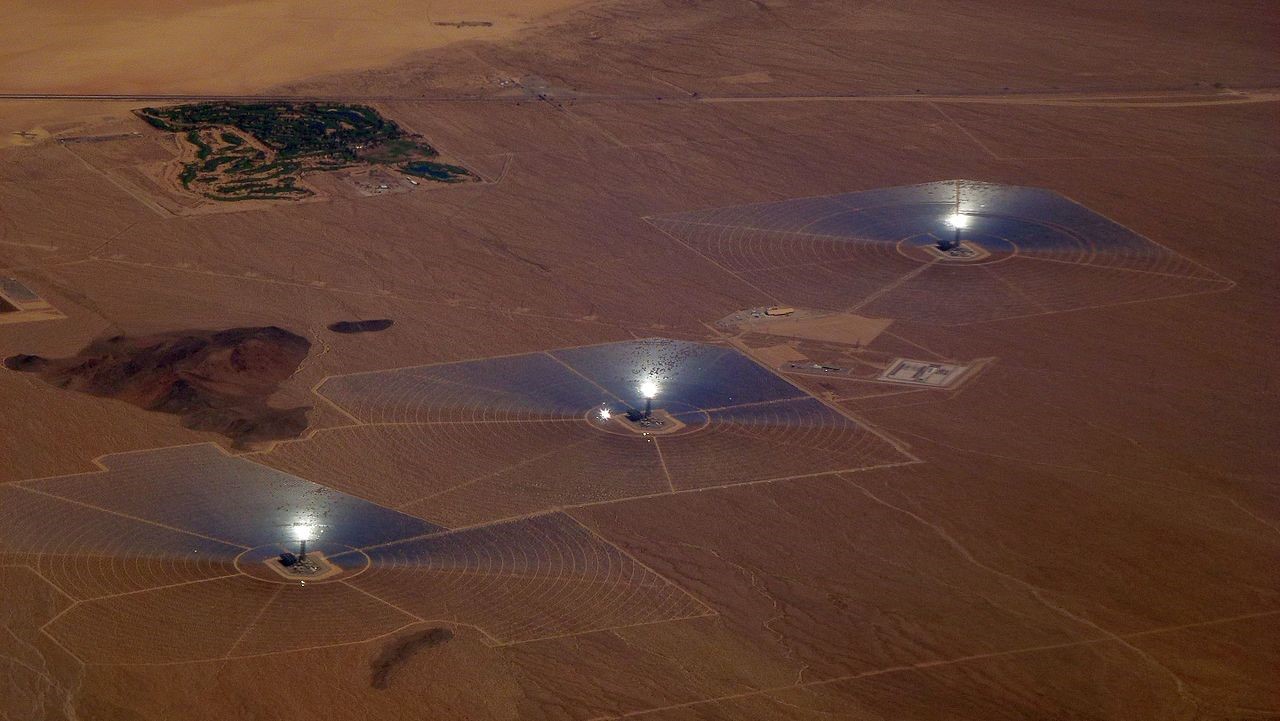 South African utility Eskom has announced plans to invest $7.3bn in renewable energy over the next nine years.
The move is intended to begin the country's transition from coal, which presently accounts for 80% of its electricity supply, reports Afrik21.
The state-owned company said the money would be used to build concentrated solar power (CSP) and photovoltaic plants, as well as wind farms.
The company is already working on a CSP plant near Upington in the northern Cape province. This uses mirrors rather than photovoltaic panels, and directs rays at a central receiving tower which uses molten salt as a thermal storage medium. The plant is intended as a pilot project for future SCP schemes.
The finance for the plants will come from development finance institutions, since Eskom is already carrying a $27bn debt burden used to build a number of huge coal plants, some of which have had proved problematic (see further reading).
In the first phase of the plan, which will be implemented over the next two years, relatively small-scale photovoltaic plants will be built on the sites of former coal stations in Arnot, Duvha, Lethabo, Majuba and Tutuka. These will have a total capacity of 246MW.
In the second phase, due to be implemented between 2023 and 2025, a 600MW photovoltaic plant will be added to the 100MW Sere wind farm in the Western Cape and a 750MW CSP facility will be built in Olyvenhoutsdrift in the Northern Cape.
A number of windfarms will also be developed, with a total output of 750MW.
The third phase of Eskom's plan, which is less detailed, will add 3GW of solar capacity and 3.1GW of wind power between 2025 and 2030.
As the renewable energy comes online, Eskom intends to decommission up to 12GW of coal-fired capacity by 2031.
Image: South Africa plans to develop concentrated solar power plants similar to the Ivanpah Solar Power Facility in California's Mojave Desert (Jllm06/CC BY-SA 4.0)