South Africa says it will tackle the rolling black-outs that have choked its economy with more coal, renewables, nuclear and power from the Grand Inga Dam in the Democratic Republic of the Congo.
The government's plans, which are intended to raise the country's growth from 1.4% in 2014 to 5.5%, were announced by Tina Joemat-Pettersson (pictured), the energy minister, in her annual budget and policy speech in Cape Town last week.
"I want to reassure South Africans that the load shedding which prevails is receiving our highest priority for urgent resolution," she said.  She promised to implement the country's long-mooted Integrated Energy Plan, which aims to increase the contribution of independent power producers by 2.4GW a year, reaching a total of 17GW towards the end of 2022.
The independent power producers (IPP) agreement sees the government procuring 6.3GW of renewable energy and 1.8GW through combined heat and power plants. 
Joemat-Pettersson said the announcement of preferred bidders was expected in the third quarter of 2015. 
Other plans include a coal-fired power plant, announced in December last year. The deadline for bids has been extended from June to August, with a view to announcing preferred bidders by the end of the year.
The minister also said the country would see much of its future energy needs met by the Grand Inga dam in the Democratic Republic of Congo, a scheme that has "the potential to power half the continent".
"We are negotiating a preferential procurement status for companies domiciled within South Africa and the Southern African Development Community so that they could take advantage of this economic opportunity," she said, adding: "Private sector investors will have an opportunity for collaborating with government on this massive project."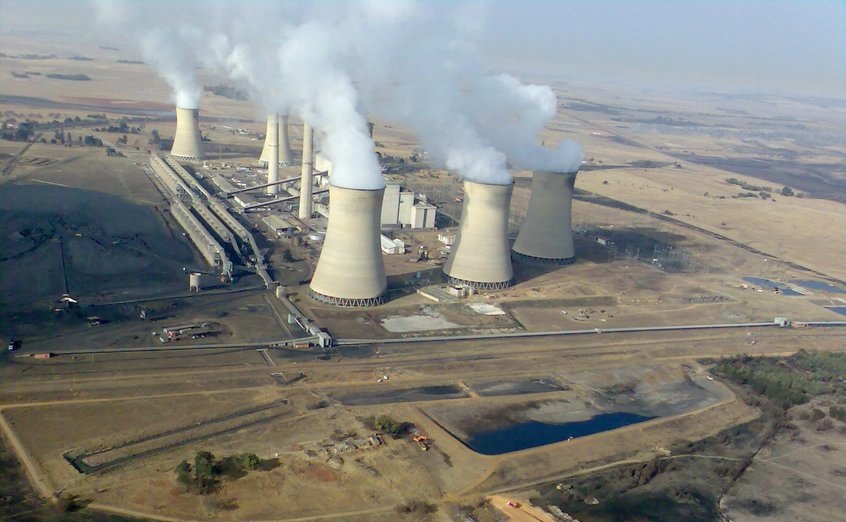 The Arnot coal-fired power station in the north east of South Africa generates 2.2GW. Ironically, some of its turbines were mothballed in 1997 owing to overcapacity. (Source Gerhard Roux/Wikimedia Commons)
In September last year, Joemat-Pettersson signed an agreement with Bruno Kapandji Kalala, the DRC's minister of hydraulic resources and electricity. This intergovernmental agreement set out a framework of rules for South Africa's legal involvement with electricity generation in the DRC.
Last year South Africa's parliament ratified a treaty signed in 2013 dealing with the Grand Inga.  Joemat-Pettersson also outlined South Africa's nuclear ambitions in the medium term. The target at present is to generate 9.6GW through nuclear power, with the first unit commissioned by 2023. 
The country has been negotiating with potential suppliers over the past year and "plans to select a strategic partner or partners in a competitive, fair, transparent and cost effective manner" in the second quarter of the financial year, and to reach a decision by the end of the year.
South African engineers have been undergoing nuclear training in a number of countries, including China, Russia and South Korea.