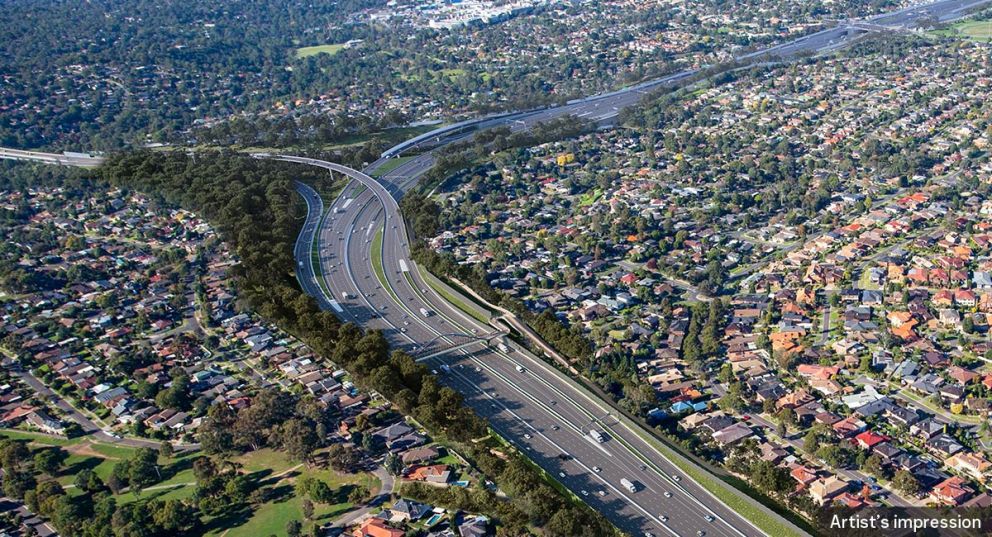 The Australian state of Victoria has confirmed the award of the A$11.1bn (US$8.36bn) Primary Package of Melbourne's North East Link – a major upgrade to the city's highway system involving 6.5km of three-lane twin tunnels – to the international Spark consortium as a public-private partnership (PPP).
Named as preferred bidder in June this year, Spark comprises Italy's WeBuild, South Korea's GS Engineering and Construction, Australia's CPB Contractors – part of Cimic Group – China Construction Oceania, Cimic Group companies Ventia and Pacific Partnerships, along with Capella Capital, John Laing Investments and DIF.
Billed as Melbourne's missing transport link, North East Link will connect the M80 Ring Road to an upgraded Eastern Freeway, which the Victoria government said would provide a more efficient connection for up to 135,000 vehicles a day, cutting travel times by up to 35 minutes.
It will allow motorists to skip 18 sets of traffic lights on a trip to the airport and take 15,000 trucks off local roads when it is operational in 2028, the government added.
Some 8,000 people are expected to work on the Primary Package.
"A project the size of North East Link doesn't come around very often," said Victoria Premier Daniel Andrews. "It's been long talked about – and is the largest ever investment into Melbourne's north-east – supporting 10,000 jobs and we're getting on with it."
The design of the tunnels unveiled yesterday features 1.9km of extra tunnelling to give more room for parks and wetlands above ground.
Cimic Group said it would receive A$3.8bn in revenue from the scheme, mostly from the construction contract with the remainder from the 25-year operation and maintenance phase to 2053.
Ventia, named as the operation and maintenance provider, said it expected to receive A$1.41 billion in revenue over the concession period.
Webuild put the value of its stake in the construction contract at A$3.3bn and said it would own a 7.5% equity stake in the concessionaire.
Also in Australia, Webuild (formerly Salini Impregilo) is working on the A$5.1bn Snowy 2.0 pumped hydroelectric plant in the Snowy Mountains of New South Wales, another major tunnelling project. Webuild sees Australia as a major growth market.