A hotel in the form of a vertical forest is to be built in the Guizhou province in southwest China.
The development will be sited on a reconstructed hill that had previously been razed, and it will be sheathed in greenery from foundations to roof so as to bring guests closer to nature while purifying their air.
The project is designed by designer Stefano Boeri Architetti, which has turned the vertical forest into something of a trademark: it has already pulled off similar projects in Italy and Switzerland.
The 31,000 square metre development will contain 250 rooms as well as a gym, lounge, VIP area, bar, restaurant and conference room.
The client is the Hong Kong-based Cachet Hotel Group and interior design will be created in collaboration with local artist Simon Ma.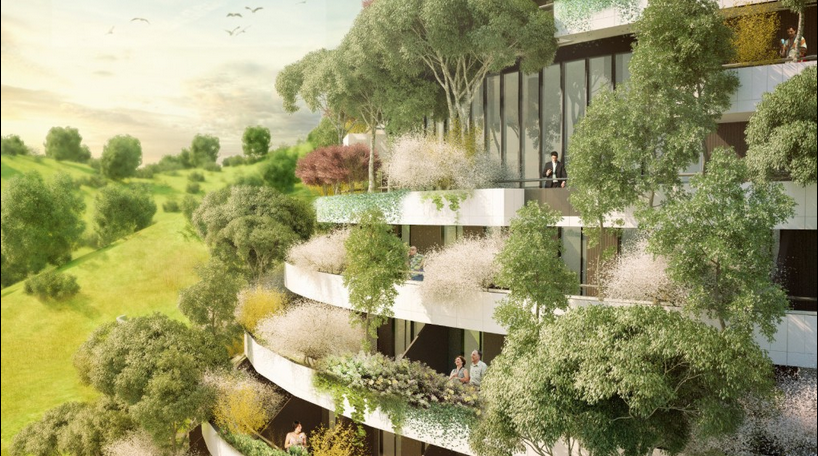 The hotel will be based in Guizhou's Wanfenglin region, also known as the 10,000 Peaks Forest. This is an area of outstanding natural beauty that was almost totally inaccessible until 2014, when a $20bn railway was built, thereby cutting travel time to the nearest city from 20 hours to four.
Stefano Boeri Architetti say: "Following the first prototype in Milan, and in Lausanne, the vertical forest is continuously consolidating as a model for sustainable urbanisation."

Images via Stefano Boeri Architetti