Italian architect Stefano Boeri has been selected alongside a team of consultants to provide designs for the country's Covid-19 "vaccination pavilions", as well as the branding for the project.
The team's timber-and-fabric pavilions will be circular, with prefabricated wooden bases, and they can be dismantled and reassembled in different areas.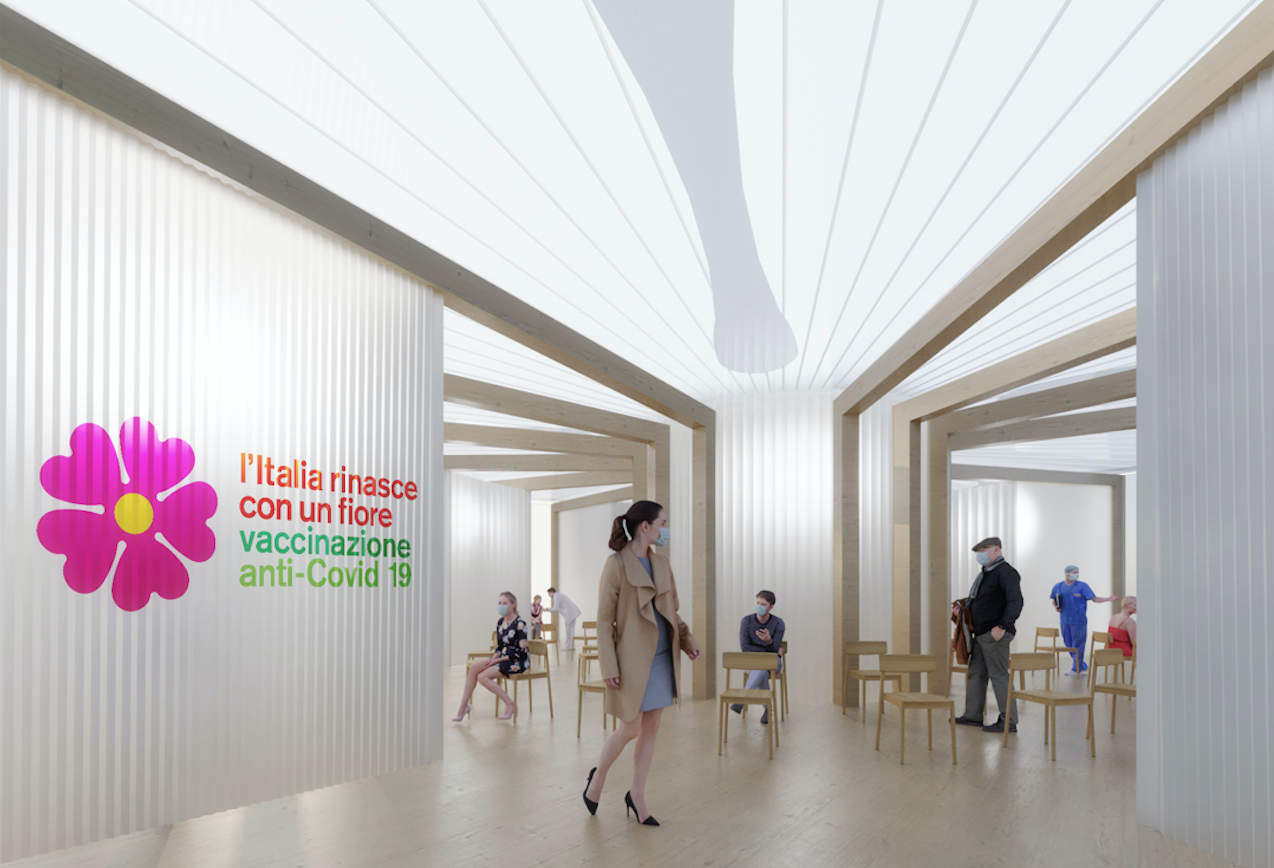 The pavilion's external cover is made from recyclable and biodegradable materials as are the internal walls. Solar panels on the roof will supply electricity. The core of the structure houses administration and storage.
Boeri's team has decided on the slogan "With a flower, Italy comes back to life" for the campaign – a reference to the primrose, which is one of the first flowers of spring.
Boeri said: "With the image of a springtime flower, getting vaccinated will be an act of civic responsibility, love for others and the rediscovery of life.
"If this virus has locked us up in hospitals and homes, the vaccine will bring us back into contact with life and the nature that surrounds us." Â 
Images courtesy of Stefano Boeri
Further Reading: