American firm Steven Holl Architects, in collaboration with Russian art group Kamen, has won an international design competition for a mixed-use development in Moscow.
Holl beat Zaha Hadid Architects, Fuksas Architecture, Mad Global and Tsimalo, Lyashenko & Partners in the competition, which was held by Russian developer Vi Holding.
Located along the bank of the Moscow River on a former Soviet airfield in the city's northwest Tushino district, the project will provide housing and social spaces.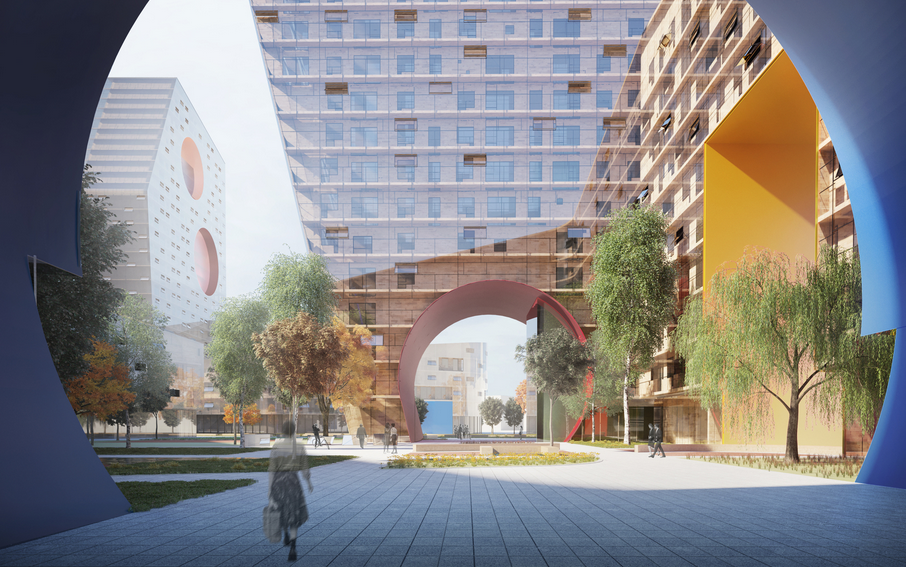 The housing complex will contain amenities such as health spas, pools, cafés and lounges. There will also be a kindergarten and elementary school.
The 200,000 sq m project will have many sustainable features such as green roofs, solar pergolas, daylighting, rainwater recycling, and geothermal heating and cooling. There will be a mix of housing types to provide homes for different economic brackets.
Steven Holl Architects says it has "proposed a new building typology" called "Parachute Hybrids", that combines residential bar-and-slab structures with supplemental programming suspended in sections above "like parachutes frozen in the sky".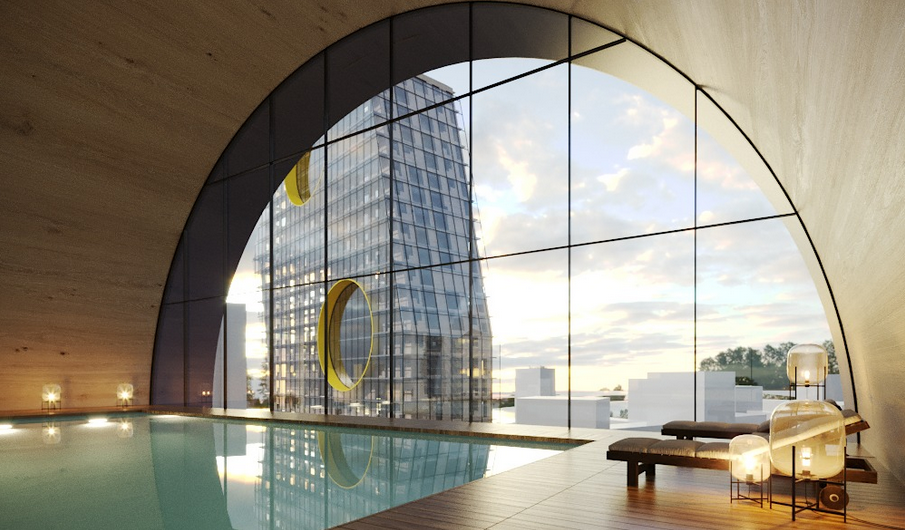 The facades of some of the structures have distinctive circular holes cut out of them, bearing a resemblance to Russian avant-garde art of the 20th century.
Steven Holl said: "Tushino can be an important urban model for 21st-century high-density living, shaping public open space. The new building type we have proposed here, inspired by the site's history, is unique to this place."
The first phase of drawings are to be completed by 15 March. A construction timeline will be created afterwards.
Images courtesy of Steven Holl Architects/Kamen