Austrian firm Wiehag is now assembling an engineered timber roof for one of the new stations servicing London's Crossrail.
The Abbey Wood station, the eastern terminus for a section of the new railway, has been designed by architect Fereday + Pollard to resemble a stingray, and will be topped by a 1,600-sq-m glulam roof.
In addition to the glulam timbers, which are pre-fabricated using computer-numerically-controlled (CNC) technology, assembly of the roof support structure requires 30 tons of steel.
The contract value to Wiehag is €1.4m ($1.56m).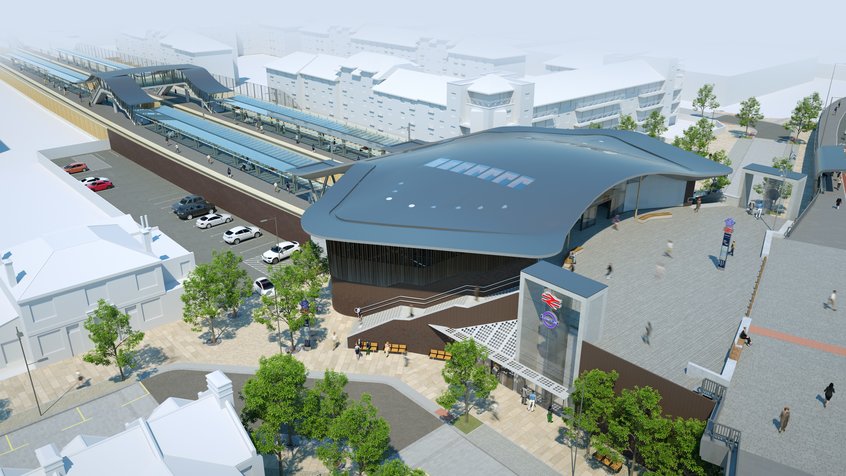 The 12-week assembly period started in August.
Under construction by Balfour Beatty Rail Projects, Abbey Wood station is expected to open in 2018.
Wiehag also supplied an engineered timber roof  for Crossrail's Canary Wharf station.
At Abbey Wood the roof structure consists of three-layer cross laminated panels of larch and spruce.
Images: Fereday + Pollard