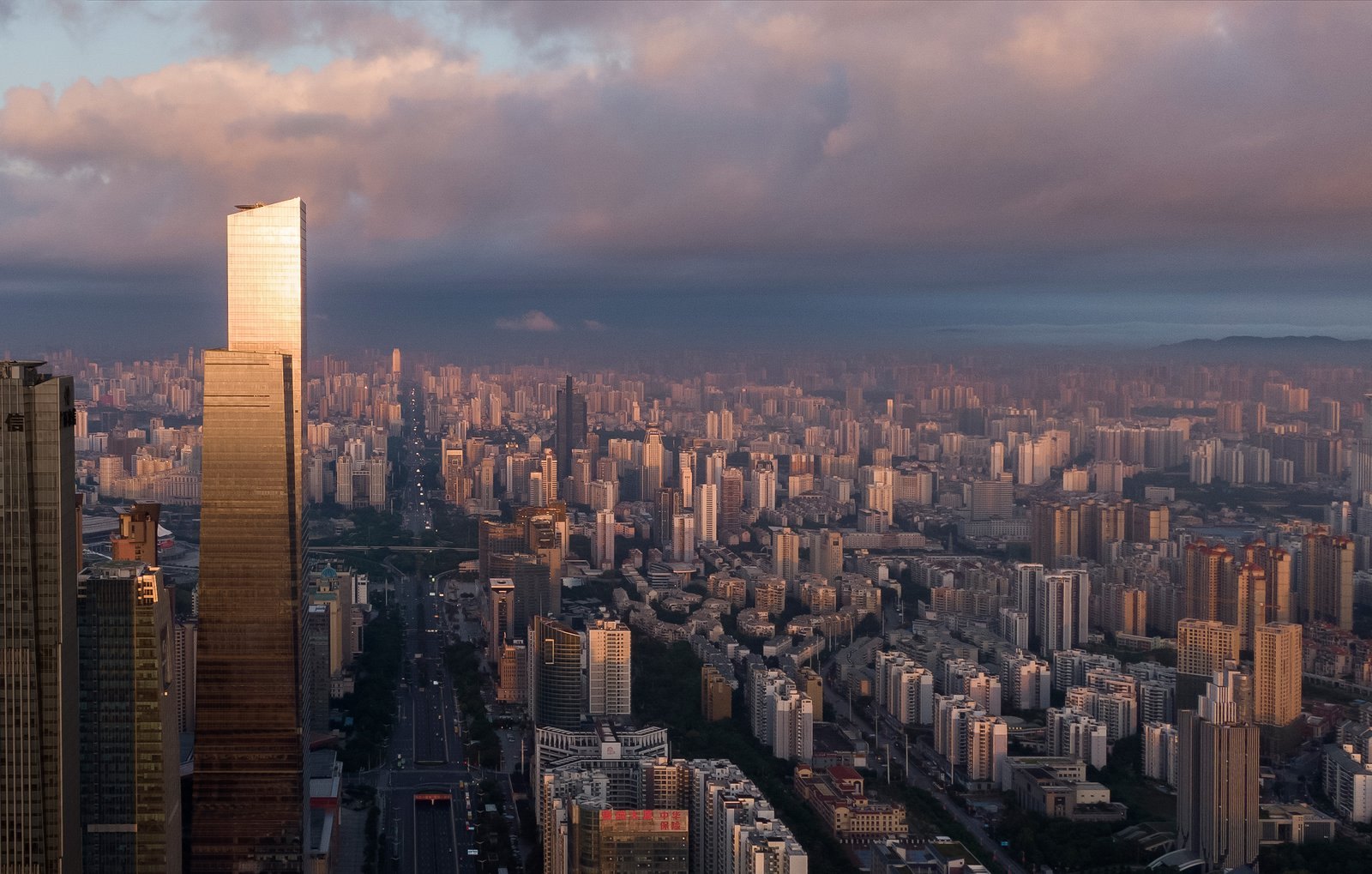 Work is finished on a supertall mixed-use tower designed by American architect Goettsch Partners (GP) for the city of Nanning near China's border with Vietnam.
The 403m Guangxi China Resources Tower is only the 18th highest in China and the 37th highest in the world, but it does take the record for the world's highest outdoor pool – located on a terrace 323m above the ground.
The 86-storey building will contain 272,00 sq m of lettable space, over 60% of which will be taken up by offices. There will also be a 336-room Shangri-La Nanning hotel and about 6,000 sq m of retail.
Developed by Shenzhen-based developer China Resources Land, the tower will be the anchor for a new, 90ha urban quarter in Nanning. The building's podium and basement connects to neighbouring developments.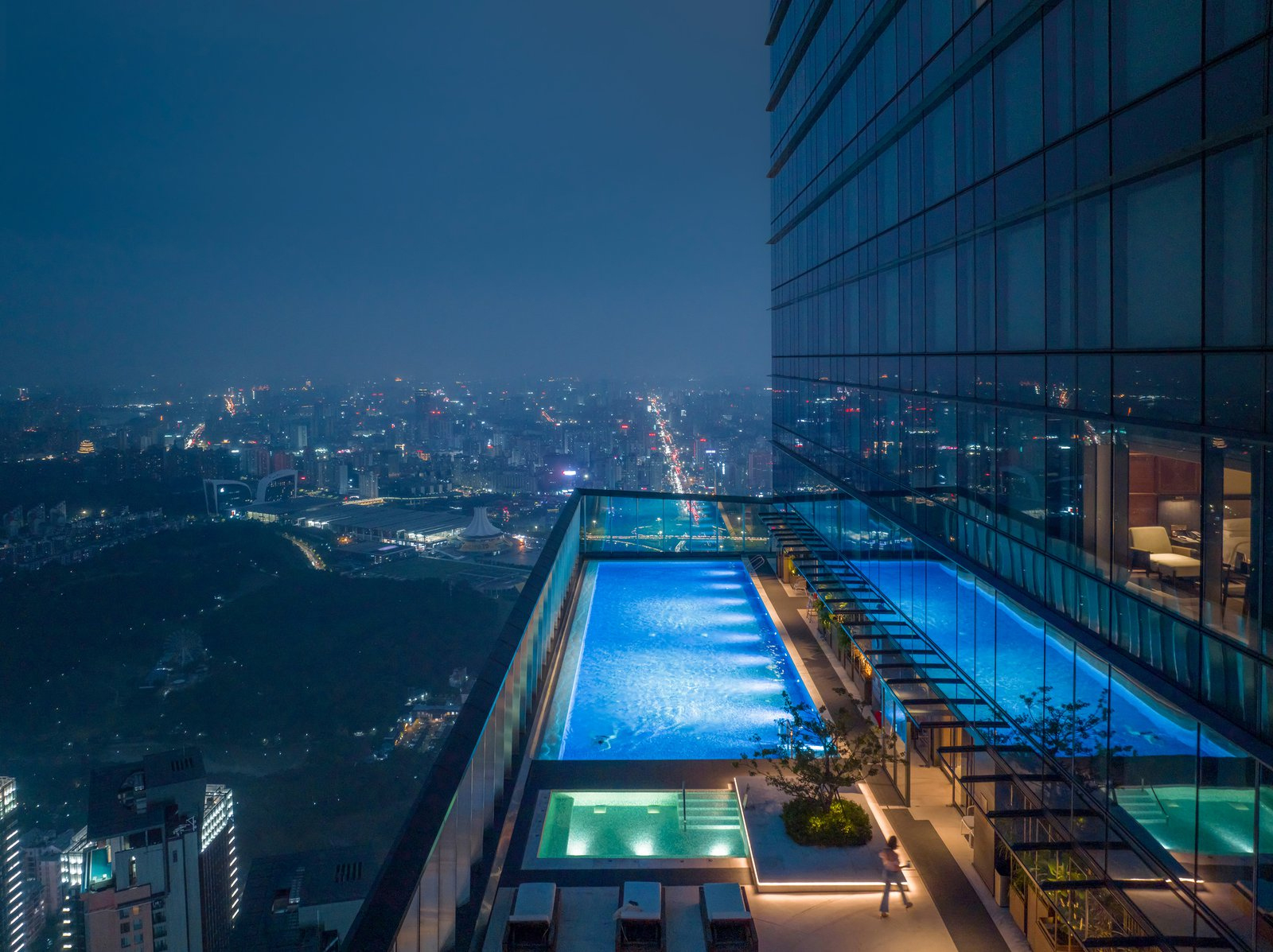 The architecture was inspired by the crystalline forms found in the Guangxi Autonomous Region's mountains. GP says in a press release that the structure's "faceted and fragmented geometry provides a multitude of surfaces that reflect the changing light qualities of the sky. The character of the tower changes throughout the day, mirroring the mood of the city".
This texture is partly created by horizontal sunshades, which GP says give a "cohesive legibility" to the building's geometry and creates "a bold contrast to both the lush vegetation of the region and the surrounding mixture of architectural styles". Nanning is known in China as Green City, owing to its lush subtropical vegetation.
As for the building's inner workings, New York consultant Parsons Brinckerhoff handled the mechanical, electrical and plumbing systems.
Structural engineering was carried out by Guangdong-based RBS Architectural Engineering Design Associates and the contractor and construction manager was Jinan's China Construction Eighth Engineering Division, a subsidiary of China State Construction Engineering Corporation.
This article was edited on 10th November to correct the nationality of Goettsch Partners