Dutch architect MVRDV has designed the "Sun Rock" development for Taiwanese utility Taipower.
Based in Changhua Coastal Industrial Park, near to Taichung on Taiwan's western side, Sun Rock will be used to store and maintain sustainable energy equipment. It will also contain offices and a public gallery.
The structure's atrium will display data on Taipower's operations, and a first-floor gallery space will overlook machinery and operations workshops.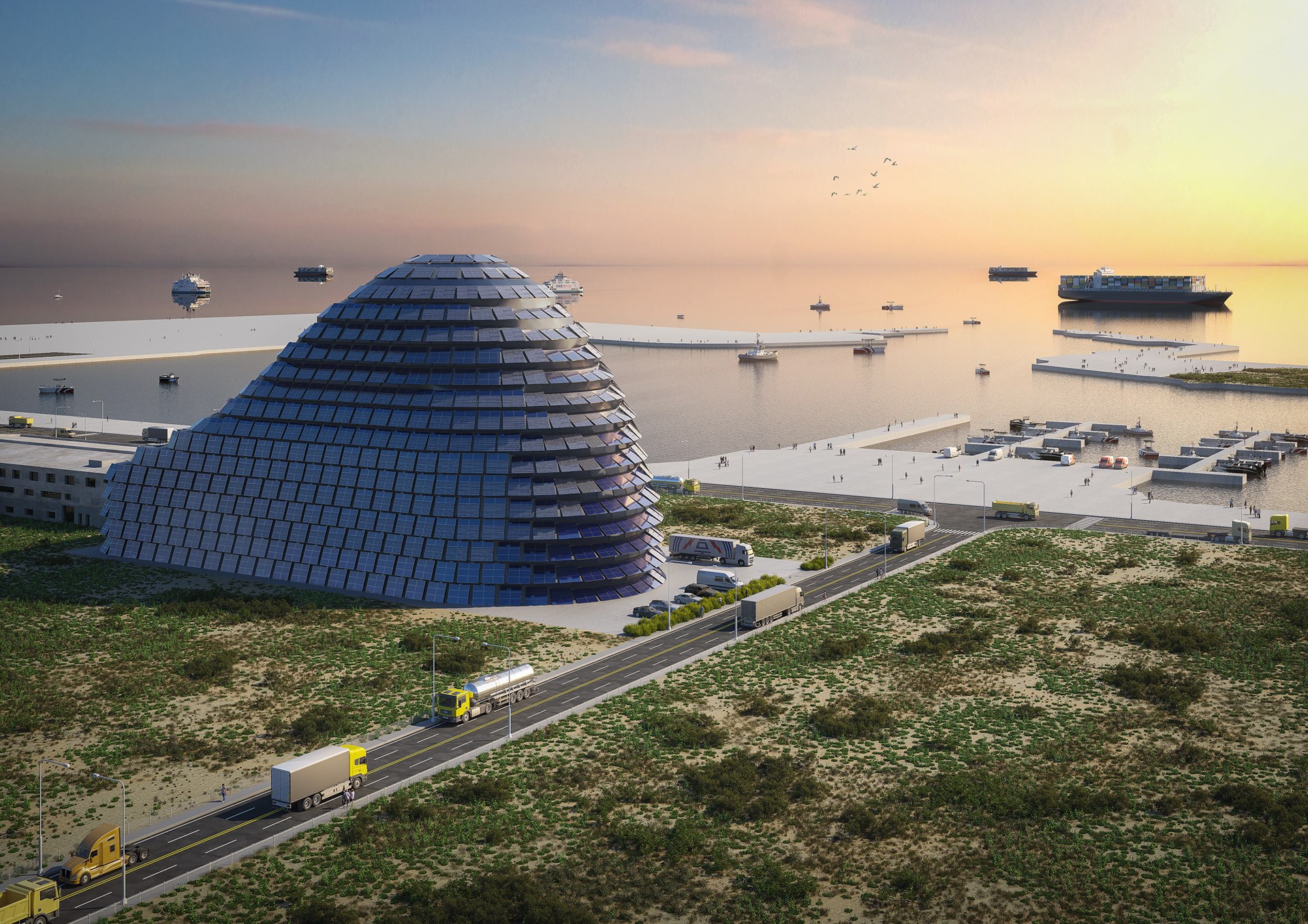 Sun Rock's shape will maximise its exposure to the sun, thereby maximizing solar power generation. The building will slope gently on the south side to increase the surface area soaking up the midday sun and has a domed northern face to pick up morning and evening rays.
The structure's pleated façade will support 4,000 sq m pf photovoltaic panels, which will generate up to 1 million kWh of energy a year.
Sun Rock's design comes ahead of Taiwan's planned transition to green energy.
Winy Maas, MVRDV's founder, said: "Of course, we aim to make all of our projects as sustainable as possible. Yet we see that projects can go beyond just being sustainable in themselves. This project has unique and fascinating potential.
"The user is an energy company, which has allowed us to do more than usual. We clad the entire façade with photovoltaics, maximising the energy gains to make it self-sustainable, and also allows the building to export electricity to the rest of the grid. This is achieved through a maximally efficient positioning of the panels. As a result, our design is completely data-driven. It's always fun to see the results when you let analysis be the determining part of the design."