An international survey by construction technology firm PlanRadar suggests high numbers of companies have not invested anything over the past three years in certain types of technologies touted as productivity-boosters.
82% of respondents said their company had invested nothing in robotics, while 74% said no money had been spent on artificial intelligence and 72% had ignored virtual reality.
3D printing was another no-go area, with 80% recording no investment.
The numbers were more tech-positive when it came to BIM and construction management software.
59% of respondents said their firms had invested in BIM in the period, 40% making an "average" investment and 19% making a "large" investment, while 41% said there had been zero investment in BIM.
Construction management software is more popular, with 74% saying money had been spent on it (55% average spend, 19% large spend) and 26% recording no spend at all.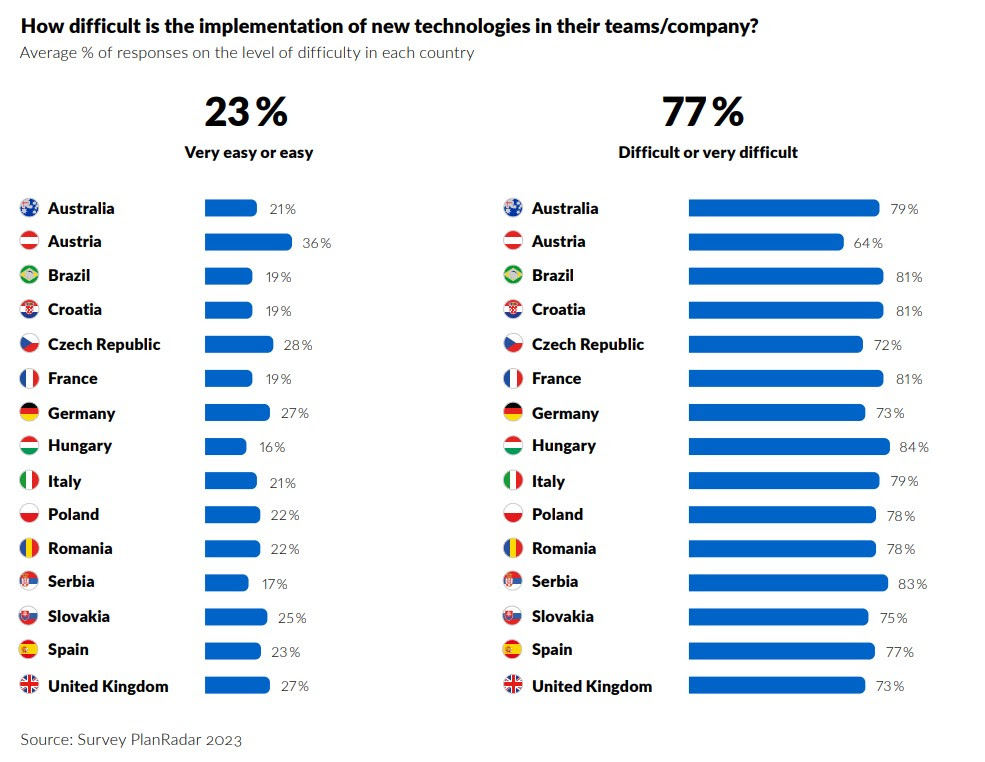 77% of respondents said implementing new technologies was "difficult".
In a slim majority of eight countries, the main obstacle to implementing new technologies was given as an "overly traditional view" among people in their companies.
A perceived low return on investment emerged as the next most prominent barrier.
Around 65% of respondents said the number of people hired into digital roles in their companies had not increased.
"These results show a construction sector in need of support reaching the next step in its digital transformation," said PlanRadar's UK director Robert Norton.