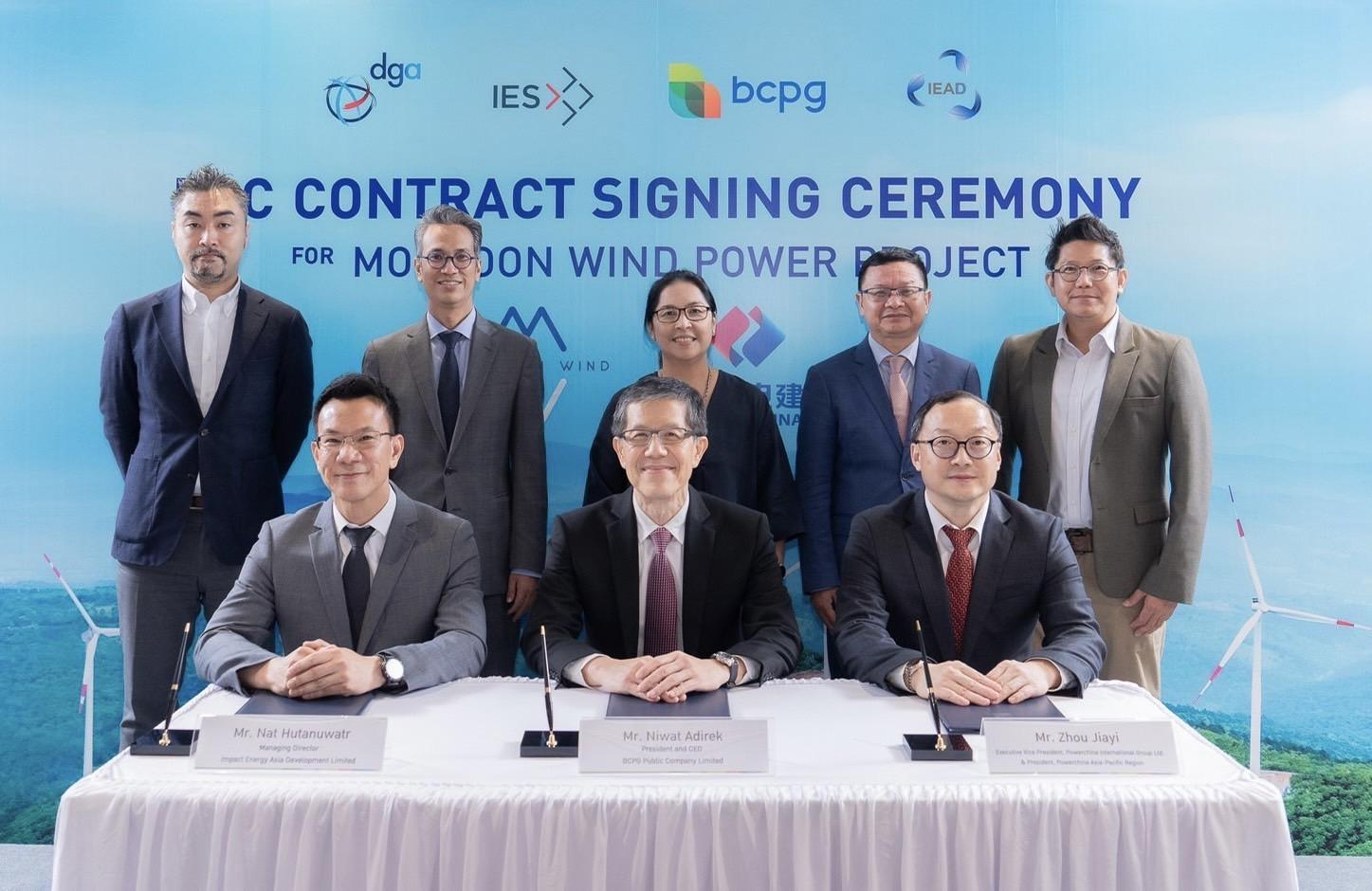 Thai energy company Bangchak Corporation (BCPG) will join forces with PowerChina International to build a $1.5bn wind farm in Laos.
The two companies yesterday signed an agreement to cooperate on the Monsoon project. The engineering, procurement and construction deal opens the way for a development with an estimated output of 600MW.
The farm will be located on 640 sq km of land supplied by the Laotian government on a site near the Mekong River, across from Thailand's northeastern province of Ubon Ratchathani.
When complete, the farm will be operated on a 25-year concession by Hong Kong company Impact Energy Development (IEAD). Niwat Adirek, the president of BCPG, is also an executive committee member of IEAD.
Speaking at the signing ceremony at BCPG's Bangkok headquarters, Niwat said the cooperation with PowerChina would benefit from the Chinese company's experience of building wind farms on complex terrain.
When the farm begins operation in 2025, it will sell electricity to state-run Vietnam Electricity via 500kV transmission lines.