18 July 2013
It's being called the first commercial scale carbon capture and utilisation plant in America, and it's being built by a Thai company in Texas.
Skyonic Corporation, a new US firm specialising in "mineralising" carbon dioxide emissions from factories, has awarded a $117m construction contract to build the "SkyMine" plant at the Capitol Aggregates cement plant in San Antonio to Toyo-Thai-USA Corporation.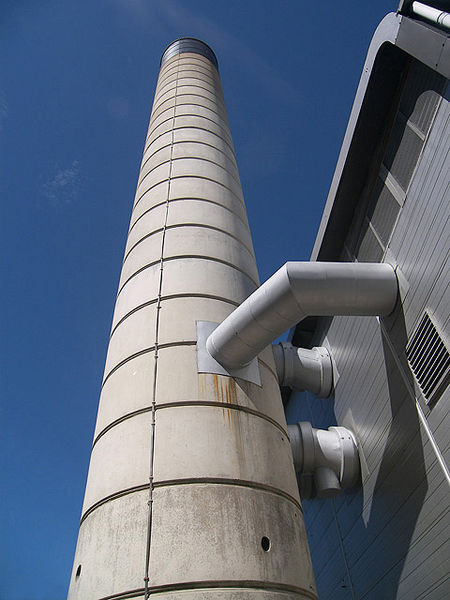 (Credit: Walter Baxter/Wikimedia)
Using Skyonic's electrolytic techniques, the facility will capture around 75,000 tonnes of carbon dioxide from flue gas and turn it into hydrochloric acid, sodium bicarbonate and other by-products.
It's the first North American project win for EPC contractor Toyo-Thai, which also invested $1m in Skyonic in the hope of capturing a share of a new, growing market in industrial carbon capture.
Joe Jones, founder and CEO of Skyonic said: "The company's construction and [engineering] expertise will be critical as we bring SkyMine to the commercialisation stage with the help of our partners and investors."
Source: Skyonic