Thailand's Ministry of Transport plans to develop a $1bn national rail hub at the site of the former Siamese capital of Ayutthaya, north of Bangkok. Â 
Ayutthaya  was burned down by a Burmese army in 1767, and is now a Unesco World Heritage site.
The plan is to connect the high-speed lines being built in the north of the country and promote the development of Ayutthaya Province.
Roengsak Thongsom, a director of the Office of Transport and Traffic Policy and Planning, said Ayutthaya was one of three cities chosen for the "transit-oriented development projects".
He said the scheme would be let on a public-private partnership basis, and would be developed in four phases.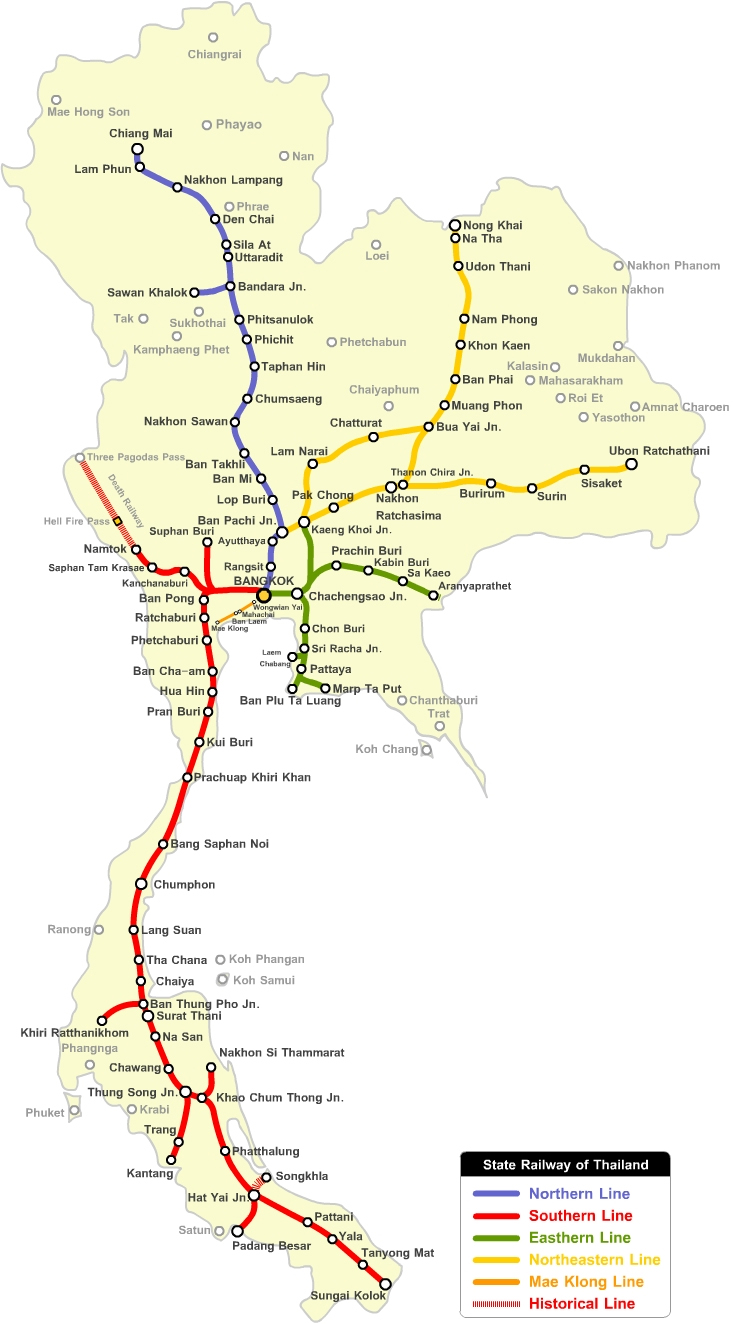 Thailand's high-speed lines will be based on its existing rail network, with the northern lines running to Chiang Mai and Nong Khai (JohoMaps)
The first, between 2021 and 2022, will involve adding a second track to existing lines and building a high-speed station. The second, between 2023 and 2027 will add a commercial zone, including shopping centres, offices, hotels, convention centres and condominiums.
The third phase will run between 2028 and 2032, and will be aimed at realising the region's tourist potential with hotels and rental apartments. The final stage will expand the area's residential base.
Thongsom commented: "This project will help Ayutthaya province develop its full potential with a variety of transport systems, green spaces, sidewalks, and cycling routes."
Top image: Ayutthaya, burned down by a Burmese army in 1767, is now a Unesco World Heritage site (David Rogers)
Further reading: