Work has been completed on the exterior of the 310m-tall Varso Tower in Warsaw, the tallest building in the EU. The tower is designed by Foster + Partners and takes the crown from another of its creations, the 300m Commerzbank Tower in Frankfurt.
The Varso Tower is being built in central Warsaw on behalf of the Luxembourgois real estate company HB Reavis. It will contain a viewing platform on the 53rd floor and a landscaped terrace bar on the 49th, which will contain Warsaw's highest garden, with 16 trees planted 206m above ground.
The tower's lobby has a 10m-tall ceramic by local artist Krystyna Kaszuba-Wacławek. Beneath the tower will be an underground link to Warsaw Central Station.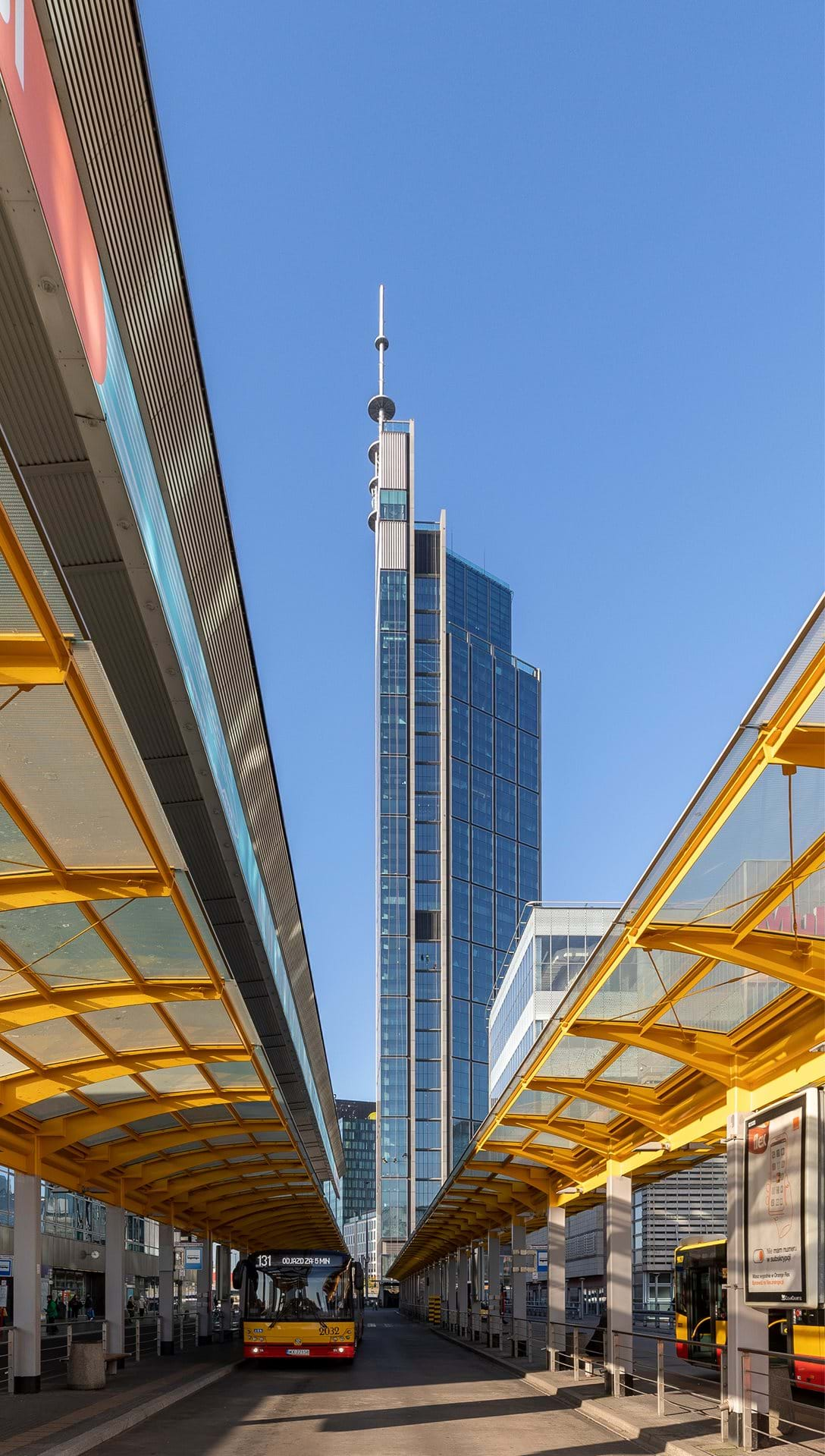 The project's 70,000 sq m of office space is now being fitted-out, with the first tenants due to move in next September.
UK firm Buro Happold acted as structural engineer, with Epstein as collaborating architect.
Grant Brooker, Foster + Partners' head of studio, said: "We believe that the tower, filled with activity and featuring extraordinary rooftop public spaces, will make a strong, positive contribution to this wonderful city. We hope that it will become a hub for local and international business and a symbol for contemporary Poland."
Jedrzej Kolesinski, Foster + Partners' partner, added: "Varso Tower is a timeless addition to the skyline and a vibrant destination in the heart of Warsaw. In addition to the flexible office spaces, the building gives back to the city by providing a dynamic public realm."