Three Swiss companies have won an €80m contract to build a 4-km-long access tunnel in preparation for the long-awaited boring of a 17-km second tube for the 40-year-old Gotthard Road Tunnel under the Swiss Alps.
Implenia holds a 40% stake in the joint venture, and is joined by Webuild's Swiss subsidiary CSC Impresa Costruzioni (40%) and Frutiger (20%).
The award marks the ramping up of work on the second tube, which Swiss voters approved in a referendum in 2016.
Expected to open in 2032, the second tube will relieve congestion on the first, two-lane tube which opened in 1980 as part of the A2 from Basel to Chiasso, and which is a bottleneck vulnerable to holiday tailbacks and closures from snow and accidents.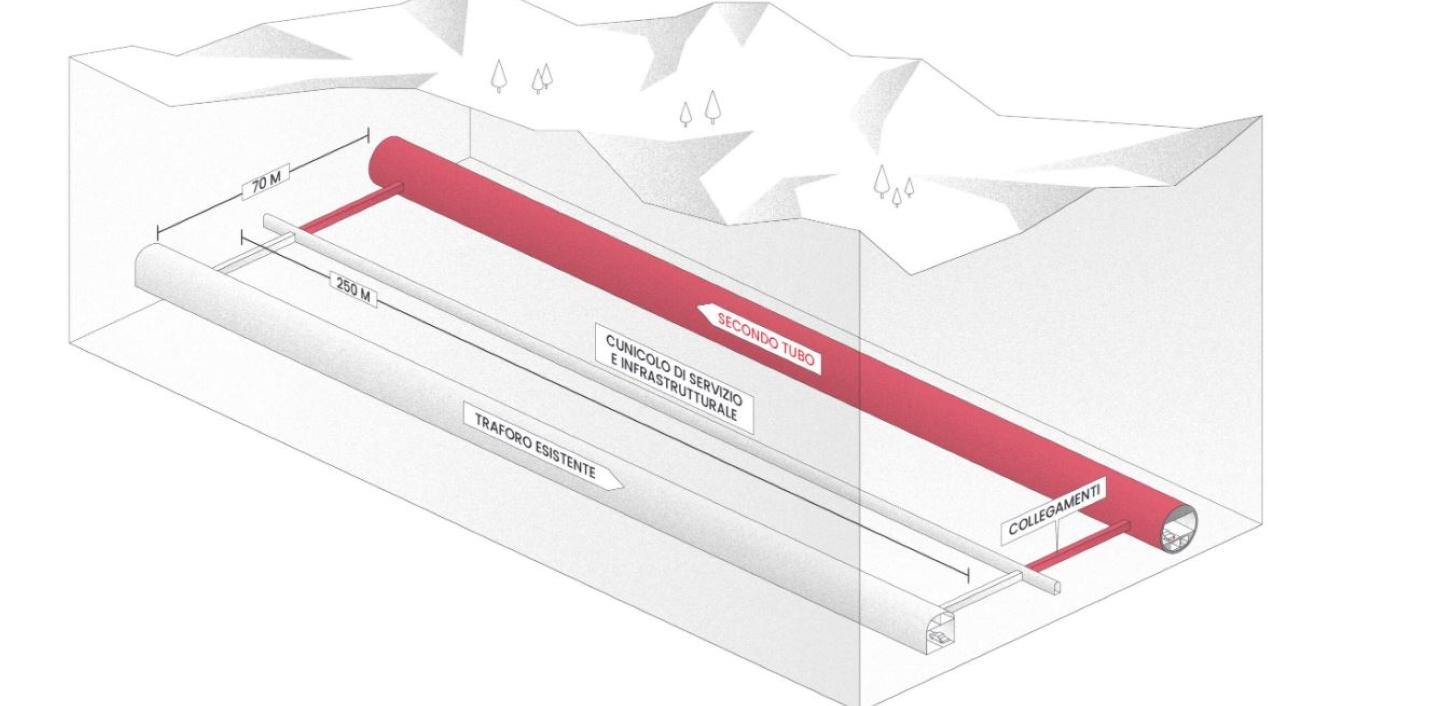 Diagram of the second tube of the Gotthard Road Tunnel expected to open in 2032 (Courtesy of CSC Impresa Costruzioni)
In 2001, 11 people died and many were injured when two trucks collided in the tunnel, causing a major blaze.
Commissioned by the Swiss Federal Roads Office, the trio will build the 4km access shaft, excavate a large cavern for a concrete plant, and conduct preliminary excavations for the second tube itself, which overall is expected to cost some $3bn (CHF 2.84 billion), Implenia said. 
Work on the access shaft will start this spring and last for about two and a half years.
Top image: The 17-km Gotthard Road Tunnel passes under the Gotthard Pass in the Swiss Alps (Figugegl/CC BY-SA 4.0)
Further reading: