A plane that left a runway in the northeastern Turkish city of Trabzon may be repurposed as a library.
Orhan Fevzi Gümrükçüoğlu, the mayor of Trabzon, is quoted as saying that using the aircraft as a library would "erase the bad memories attached to it".
Gümrükçüoğlu has contacted the general manager of Pegasus Airlines to ask for the plane to be donated to the city.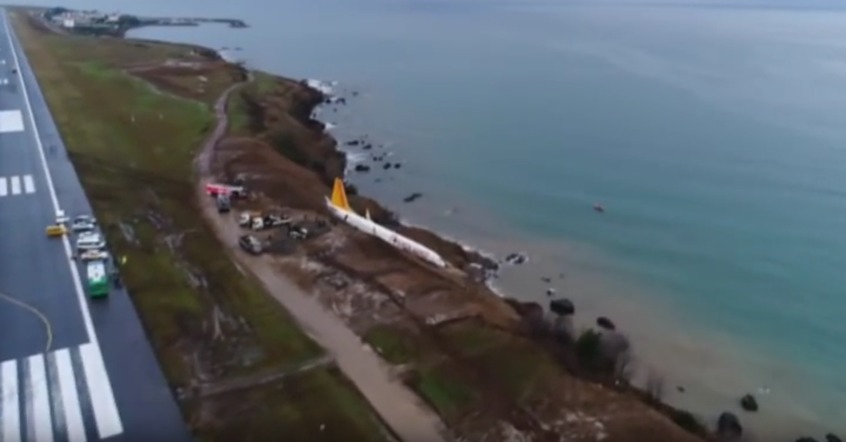 The Boeing 737-800 contained 168 passengers and had been travelled from the Turkish capital of Ankara when it fell off of the runway at Trabzon airport. The accident was later blamed on a motor failure. No casualties or injuries occurred.
The BBC quoted passenger Fatma Gordu, who said: "We tilted to the side. The front was down while the plane's rear was up. There was panic, people shouting, screaming."
The library would be 40m long, making it a fairly small space, but would help with a shortage of local facilities in Turkey, where libraries are being created on the street out of boxes.
Images courtesy of YouTube