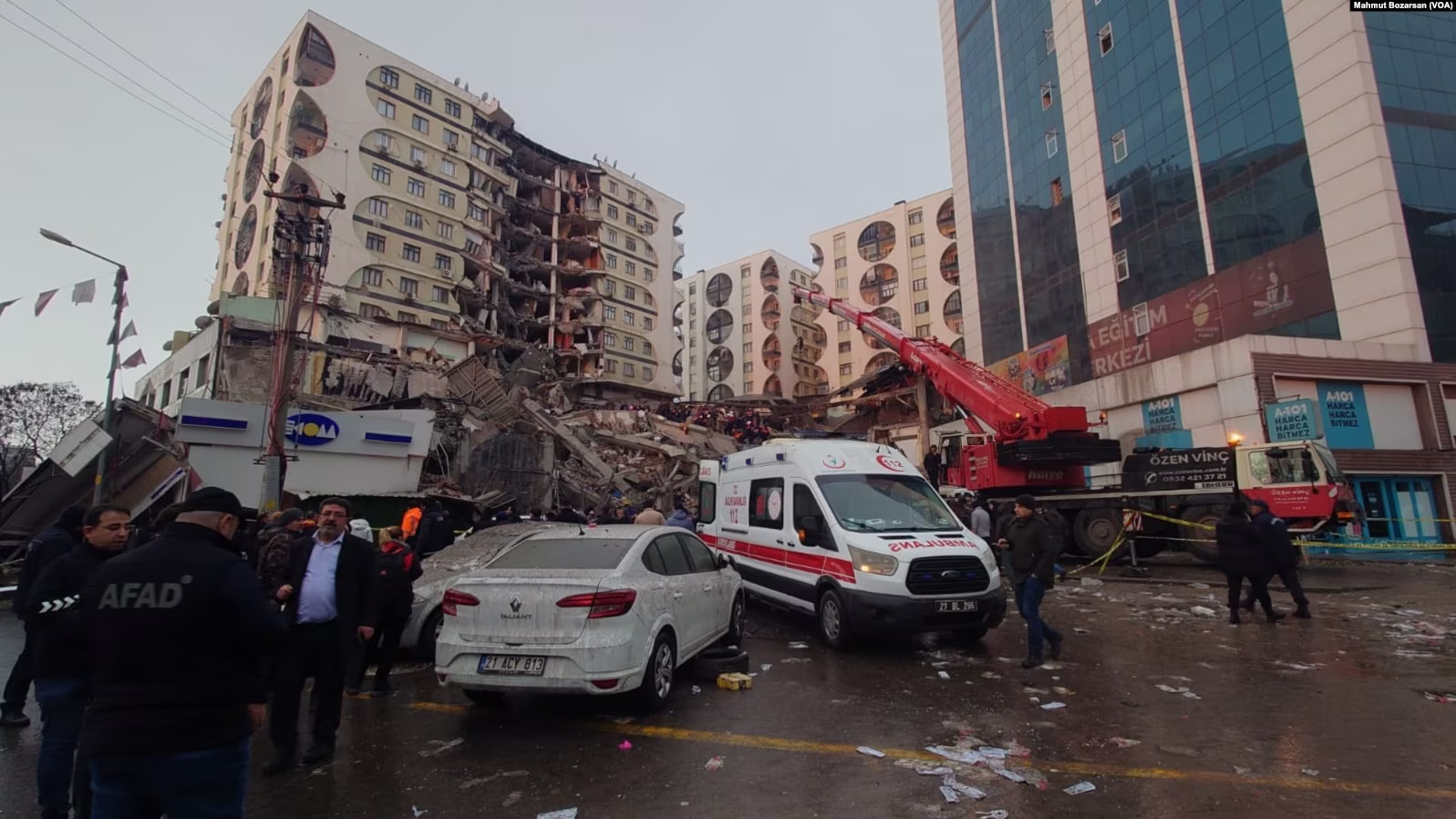 A series of major earthquakes and aftershocks have devastated multiple cities in the southeastern Anatolia region of Turkey and northwestern Syria starting in the early hours of 6 February, with the rising death toll in the two countries reaching 1,900 in the evening, local time.
That number will grow as rescue operations get underway to find survivors under rubble in cities such as Gaziantep, Malatya, Iksenderun, Adana, Adiyaman, and Kahramanmaras in Turkey, and Aleppo, Idlib, and many towns in Syria's northwest.
In a statement today Turkey's President Erdogan said that governors of of unaffected provinces had been assigned to help the governors in the 10 provinces hit by the earthquake.
He said talks for international aid had begun. "In addition to NATO and the European Union, 45 more countries' offer for help have been received," Erdogan said.
"I wish Allah's mercy upon our citizens who lost their lives in this big disaster, and a speedy recovery to the injured."
For people in Syria the catastrophe comes amid a worsening humanitarian crisis caused by civil war.