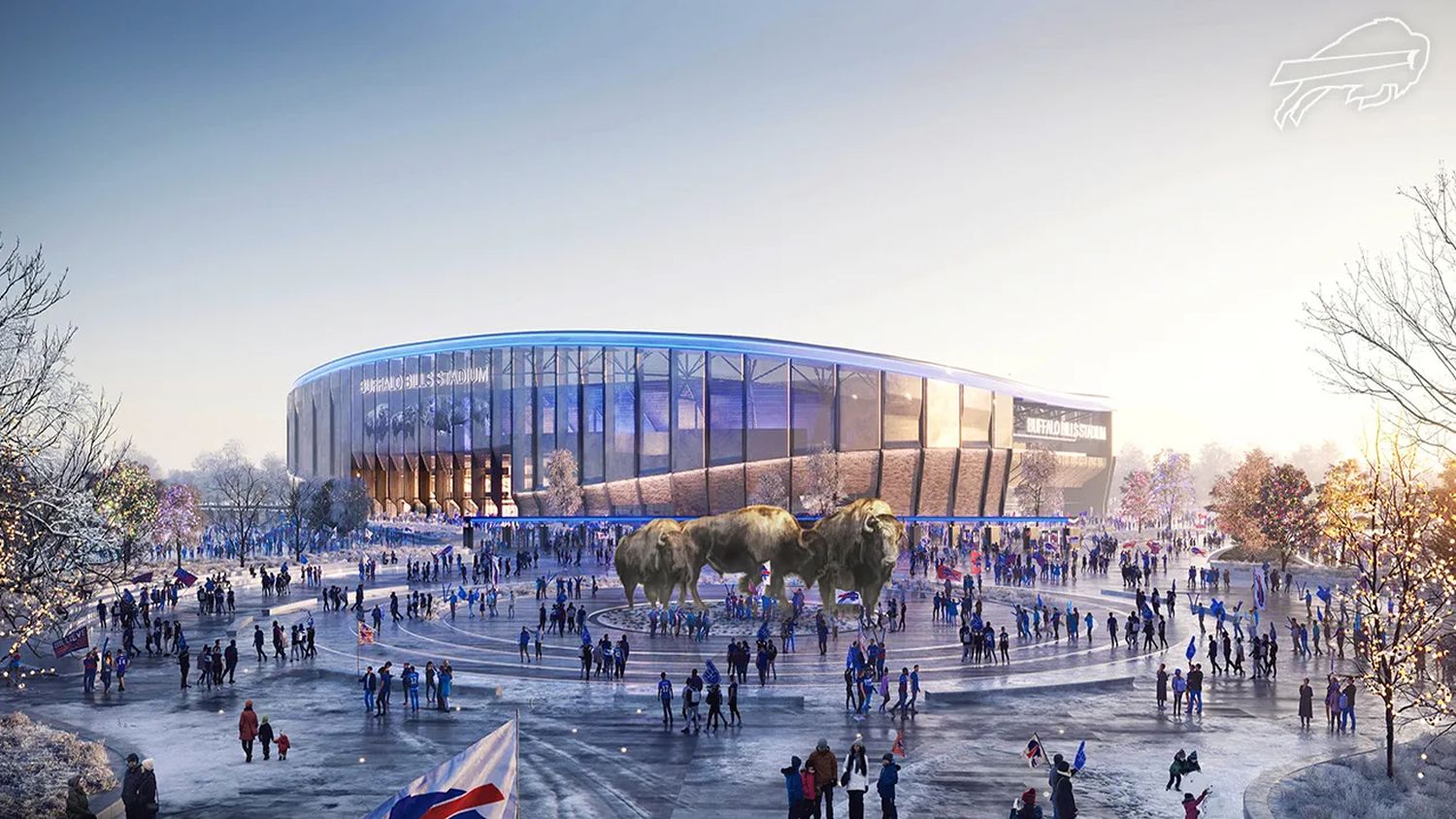 A joint venture of Gilbane and Turner, in association with 34 Group, will be construction manager for the Buffalo Bills' new NFL stadium in Orchard Park, New York State.
Stadium architect Populous unveiled initial renderings of the stadium on 27 October.

The stadium will have a stacked seating design, which the Bills said would help "rain crowd noise down onto the playing field" to create "an intimate yet intimidating football-first seating bowl that harnesses the energy of the fans".
"The goal is to create the most vibrant, loudest, ground-shaking experience possible," the team added.
34 Group is a Buffalo firm founded by Buffalo Bills Hall of Fame running back Thurman Thomas and his wife, Patti, providing general contracting, construction management and self-performed construction services.
Gilbane and Turner together have built or renovated 16 NFL stadiums. The Buffalo Bills said the new stadium is scheduled to open in autumn 2026.
Bills' chief operations officer Ron Raccuia said: "Gilbane Turner has a tremendous wealth of experience in stadium construction and we look forward to partnering with them."
"The stadium will elevate the fan experience for this incredible team, and we will create opportunities and engagement for members of our community during construction," said Turner Vice President and General Manager Carlton E. Stewart.