"Construction season" has ended at the British Antarctic Survey's (BAS) Rothera Research Station, Antarctica, following the laying of foundations and the building of a perimeter wall for the Discovery Building.
The 24-person team began work in January 2021, and have since raced to complete the scheme.
The builders have so far laid 70 precast concrete foundations for the building's structural steel frame and installed 32 sections of perimeter wall. Some 3,500 tonnes of graded rock has been placed, ready for the ground floor slabs to be fitted next season.
The workers had to quarantine for two weeks before leaving the UK and travelling to Antarctica by ship in late November.
The project is being undertaken by the Antarctic Infrastructure Modernisation partnership, which includes Bam, designer Sweco, Hugh Broughton Architects, and Ramboll as BAS' technical adviser.
The 4,500 sq m Discovery Building will allow scientists to explore climate change and biodiversity. Its two-storey structure will have preparation areas for field expeditions, offices and workshops, a medical centre, a music room and a climbing wall.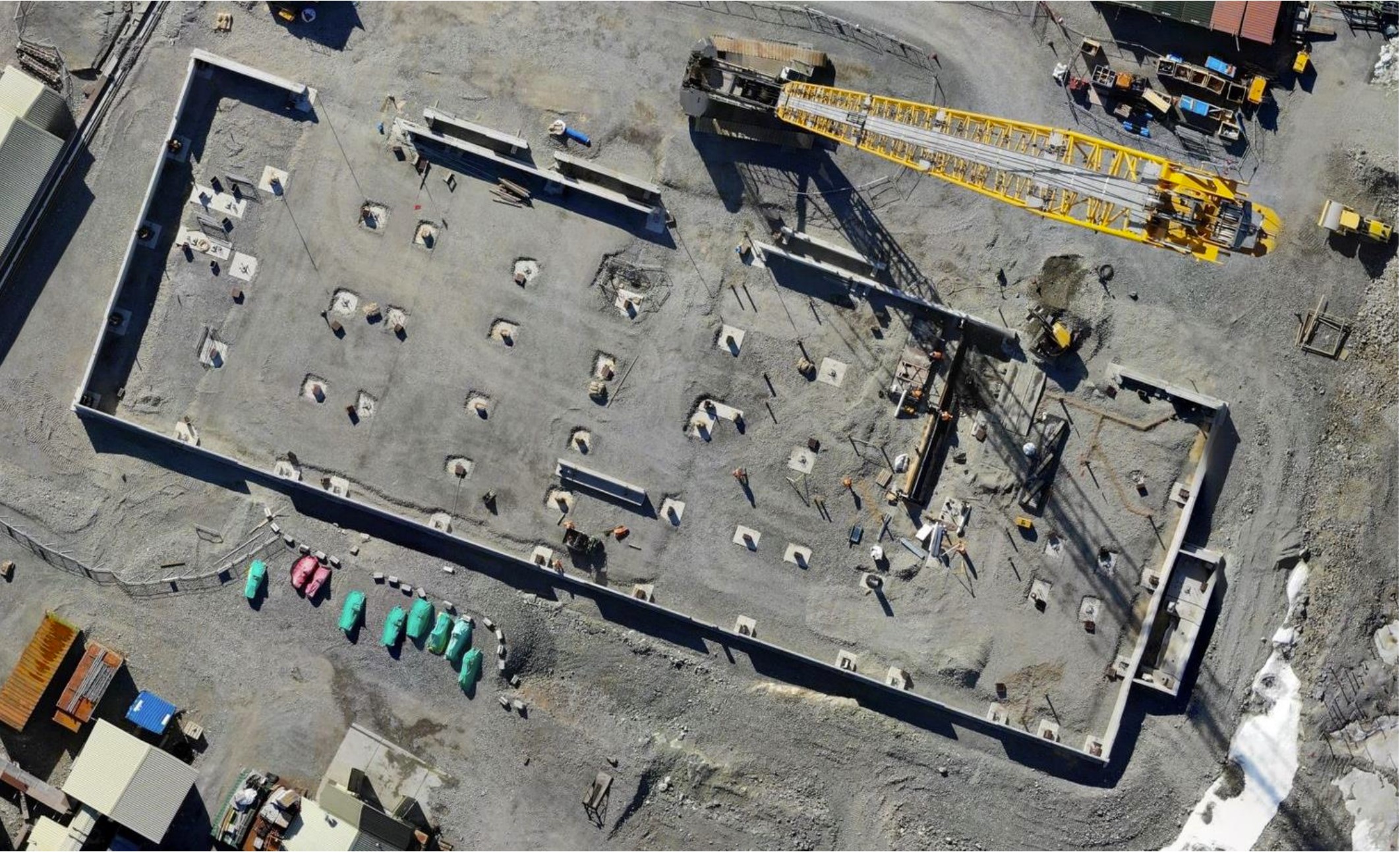 Jon Ager, Antarctic infrastructure modernisation programme director at the BAS, said: "This has been the most challenging year for the programme since its inception in 2017. We were forced to curtail this activity last season, to bring our team home safely as the world entered lockdown.
"It was therefore essential that we completed the groundworks this season so that when we return in December we have the best opportunity to complete a weathertight structure, and to prevent damage from the extreme Antarctic winter."
The Discovery Building will replace six old buildings at the station. It is due to be completed in 2024.
Images courtesy of Ramboll/BAS
Further Reading: