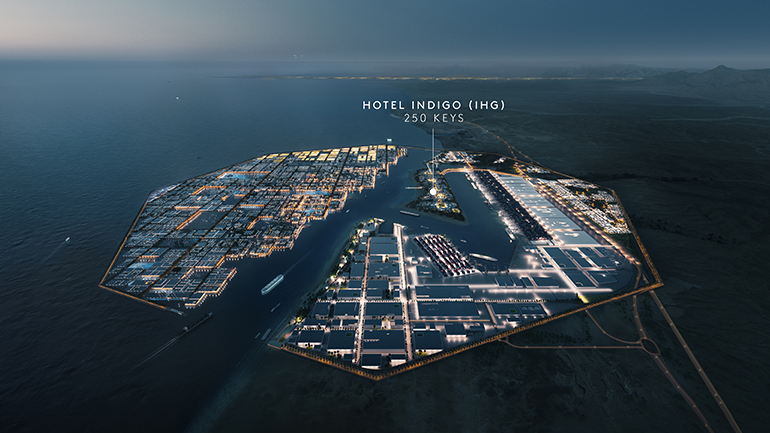 English company InterContinental Hotels Group (IHG) is to build a 250-room hotel in the planned floating port city of Oxagon, which will be part of Saudi Arabia's futuristic Neom development.
Vishal Wanchoo, Oxagon's chief executive, said: "Hotel Indigo's vision to create a boutique neighbourhood hotel reflecting Oxagon's ethos of bringing people and technology together in harmony with nature makes IHG the right partner for the first upscale property for our urban communities."
Chris Newman, Neom's director of hotel development, said: "With this property, we aim to capture the true essence of Oxagon's innovative approach to industry, its remarkable people and the cutting-edge technology that defines it."
Neom will occupy an area roughly the size of Albania in northwestern Saudi Arabia consist. As well as Oxagon, it will consist of the Trojena ski resort, the Sindalah resort island and "The Line", a controversial city that is supposed to be 170km long, 200m wide and 500m high.
The hotel is due to open to the public in 2026.