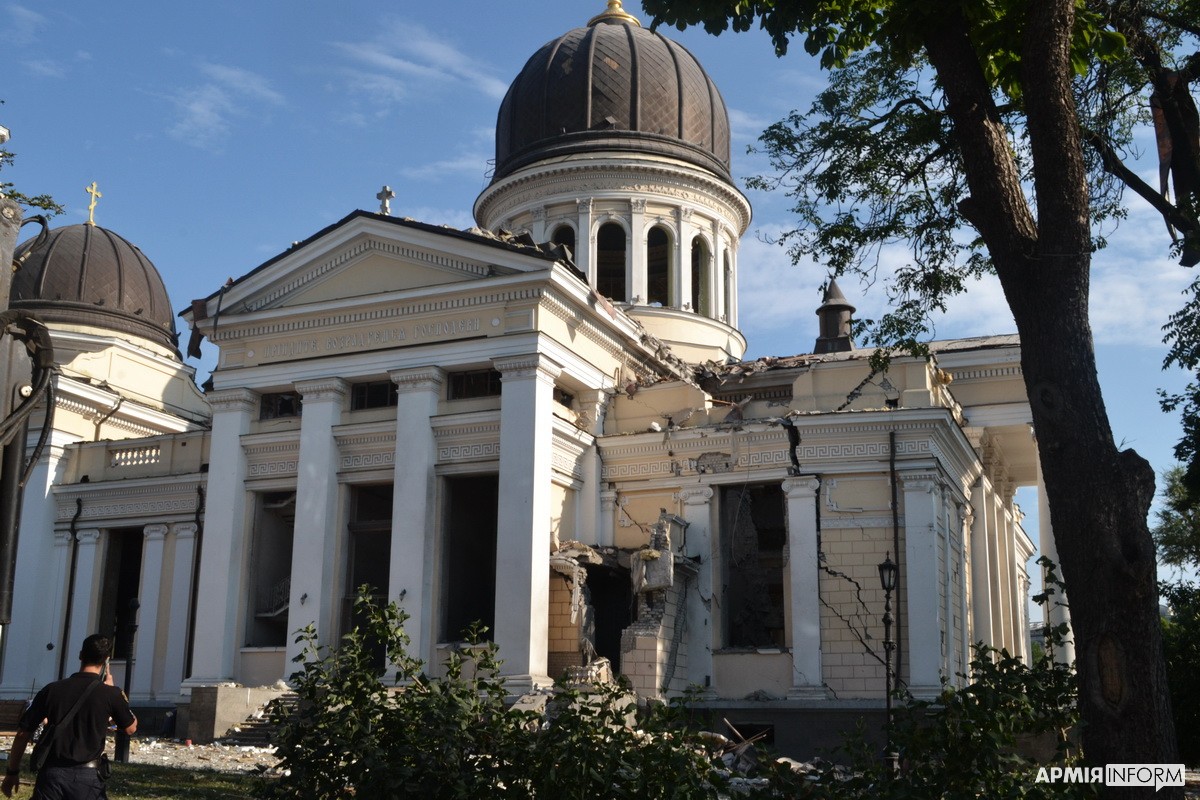 The United Nations' culture, education, and science agency Unesco has strongly condemned Russia's missile attack on the historic centre of Odesa, Ukraine, which is protected under the World Heritage Convention.
Over the night of 22-23 July, Russia fired 19 missiles at Odesa, damaging 25 architectural monuments, including the city's foremost Orthodox church, the Transfiguration Cathedral, said Ukrainian president Volodymyr Zelenskyy.
Zelenskyy said the cathedral took a direct hit from an X-22 anti-ship missile. Photographs showed extensive damage to the building, including missing sections of roof and interior damage.
The church was consecrated in 1809, destroyed by the Soviets in 1936, and rebuilt in independent Ukraine in 2003.
Two people were reported killed in the attack, with around 20 injured.
"This outrageous destruction marks an escalation of violence against cultural heritage of Ukraine," said Unesco director general, Audrey Azoulay.
"I strongly condemn this attack against culture, and I urge the Russian Federation to take meaningful action to comply with its obligations under international law, including the 1954 Hague Convention for the Protection of Cultural Property in the Event of Armed Conflict and the 1972 World Heritage Convention."
Unesco said it would send a field a mission to Odesa to conduct a preliminary assessment of damages.
It said intentional destruction of cultural sites could amount to a war crime.