An Unesco competition has been launched to find a conceptual design for the Al-Nouri mosque and surrounding areas, severely damaged during the 2017 Battle of Mosul.
The designs will have to incorporate the surviving structures of the prayer hall and other historical buildings, as well as creating spaces dedicated to education, social and cultural activities.
Audrey Azoulay, Unesco director general, said: "The reconstruction and rehabilitation of this important historical complex sends a strong signal of resilience and hope as a first step towards social cohesion and reconciliation in post-conflict Iraq.
"Indeed, historical sites and monuments are powerful symbols of belonging, community and identity, whose rehabilitation will facilitate Moslawis in recovering their memory of their vibrant and emerging city."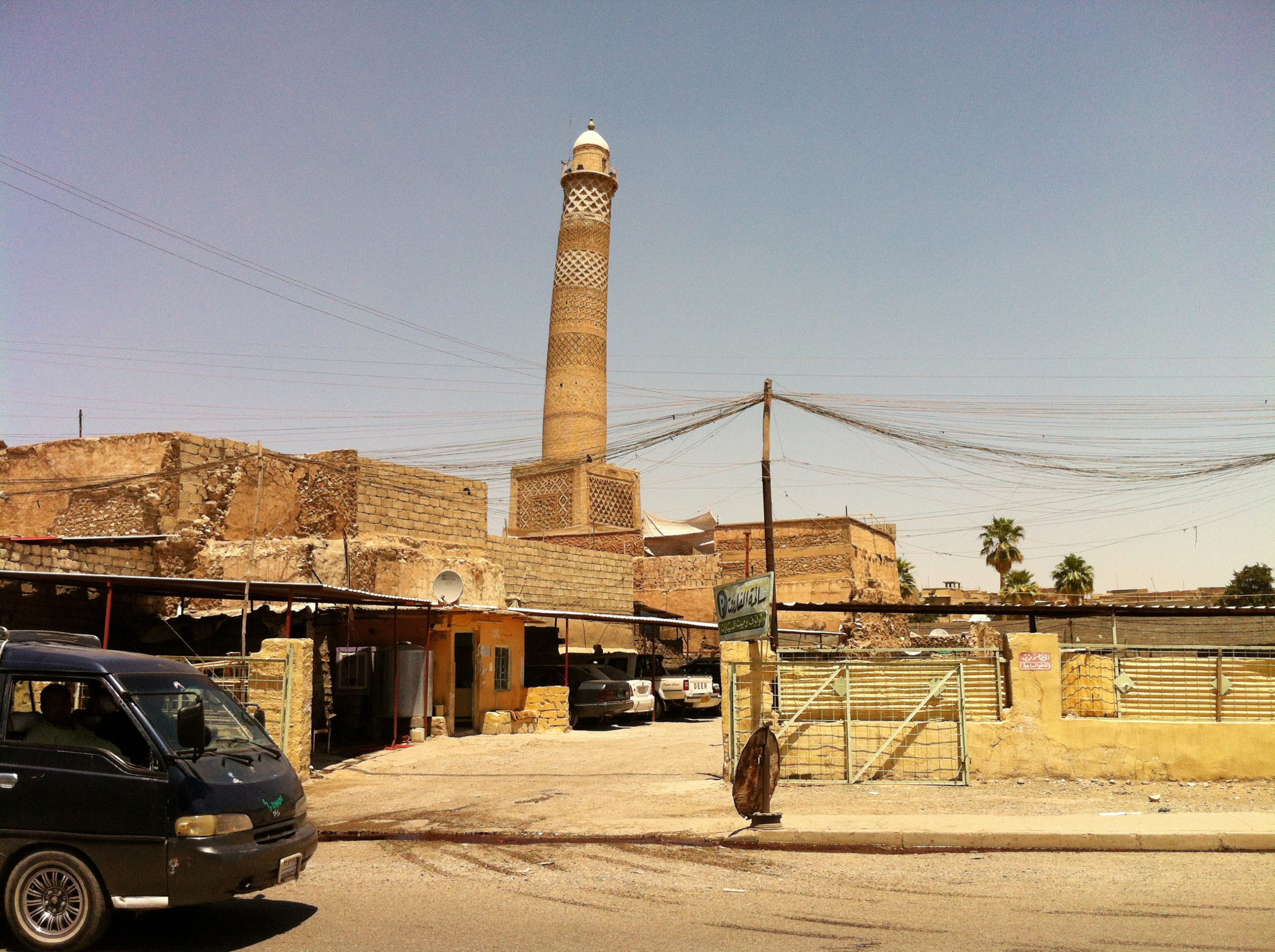 The minaret of the Al-Nouri mosque in 2013 (Faisal Jeber/CC BY-SA 4.0)
Hasan Nadhem, Iraq's minister of culture, said: "The launch of this architectural competition is an opportunity for world talents to participate in rebuilding the Al-Nouri Mosque and the Al Hadba minaret. This means restoring respect for Iraq's heritage and more specifically, Mosul's heritage."
The design competition is open until 26 March and a winner will be announced in in the spring.
Learn more about the project here.
Top image:: Ancient Mosul pictured in 1932, showing a Yezidi shrine to the left and the Nouri Mosque minaret to the right (Public domain)