UK-based contractor Laing O'Rourke has become the second major contractor this year to quit a project to build a gargantuan liquid natural gas (LNG) processing facility in Darwin, Australia.
Saying it had not been paid in months, the company announced last week that it had demobilised approximately 800 of its people from the US$34bn Ichthys scheme, being developed by a consortium led by Japanese oil and gas company Inpex.
Laing O'Rourke has been constructing four cryogenic storage tanks on the project for Inpex's lead contractor JKC Australia LNG under a contract signed in 2012. Work began on site mid-2013 and is in its final stages.
The issue, however, is with with Kawasaki Heavy Industries (KHI) of Japan, which is leading this works package. KHI, Laing O'Rourke said, "has not paid Laing O'Rourke for its work on this complex and resource-intensive remote engineering project for several months".
Direct approaches to KHI in Japan over recent weeks have "failed to produce a satisfactory outcome", the contractor said.
"After the most recent meeting in Tokyo last Thursday, Laing O'Rourke notified the parties that it would take action to protect itself from the consequences of KHI's conduct, unless urgent measures to rectify the situation occurred," the contractor said, adding: "KHI has declined to take those necessary steps."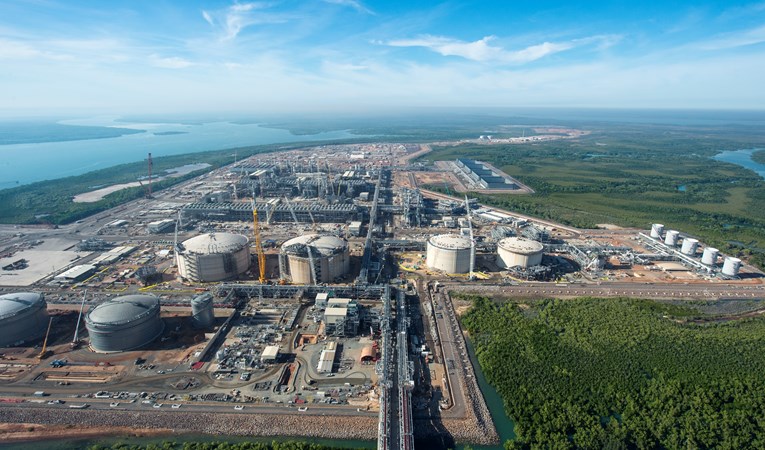 Ichthys is expected to produce up to 8.9 million tonnes of LNG a year (Inpex)
Laing O'Rourke said it would try to redeploy staff to the company's "significant national pipeline of projects whilst also assisting sub-contractors impacted by this demobilisation".
The company's other project on the Ichthys site, which is direct for JKC, is unaffected.
Second contractor to quit this year
Laing O'Rourke is the second major contractor this year to quit the Icthys project, which as been bedevilled by cost hikes and delays.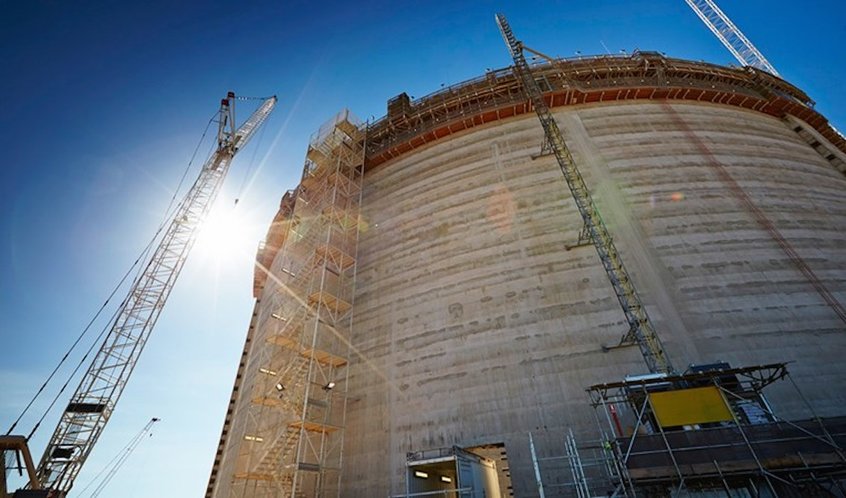 Laing O'Rourke has been constructing four cryogenic storage tanks since mid-2013, and work is nearly done (Inpex)
In January Australian giant Cimic pulled its recently acquired subsidiary UGL off a contract, which it shared with US engineer CH2M, to build a power station for the Ichthys facility. The company blamed JKC for ongoing issues, which it said has cost UGL millions of dollars.
Trouble all round
Inpex made its final investment decision to build the huge facility, which is expected to produce up to 8.9 million tonnes of LNG a year, in 2012. That decision followed its discovery in 2000 of the giant Ichthys gas field 220 kilometres off the northern coast of Western Australia – the largest discovery of hydrocarbon liquids in the country in more than four decades.
But the issues plaguing Ichthys are not unique in Australia where a gas bonanza led to the launch of eight major LNG processing projects, with a total investment of around $200bn, including Chevron's even bigger $54bn Gorgon LNG facility.
Faced with intense competition for equipment, skilled labour and resources, many of these projects have been hit with delays, legal disputes and cost overruns, calculated by Bloomberg this month to amount to $55bn.
Top image: Aerial view of the under-construction Ichthys LNG processing facility in Darwin, Australia (Inpex)