Dutch architect UNStudio has completed a renovation of the headquarters of Korean conglomerate Hanwha in Seoul while the building remained fully occupied.
Construction on the 57,696 sq m structure was described by UNStudio as "remodelling in place", with three floor sections of the interior and facade worked on in stages.
UNStudio and Hanwha decided to renovate the existing building, as opposed to demolishing and rebuilding it, for environmental reasons.
UNStudio worked with UK consulting engineer Arup as the sustainability and facade consultant on the project, which uses solar panels on the south facade to generate electricity.
Ben van Berkel, UNStudio's founder, said: "By means of a reductive, integrated gesture, the facade design for the Hanwha HQ implements fully inclusive systems which significantly impact the interior climate of the building, improve user comfort and ensure high levels of sustainability and affordability.
"Through fully integrated design strategies today's facades can provide responsive and performative envelopes that both contextually and conceptually react to their local surroundings, whilst simultaneously determining interior conditions."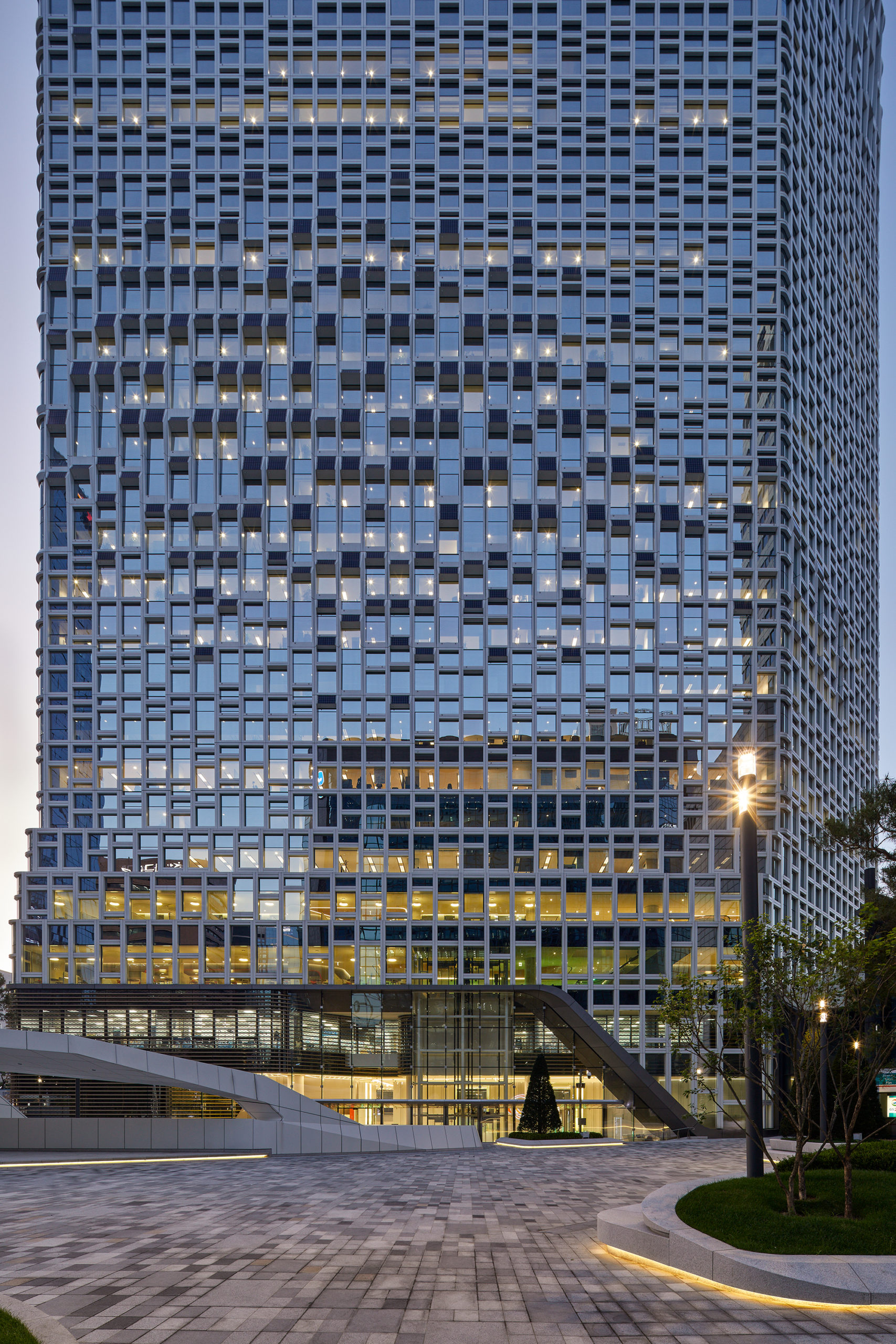 UNStudio recently partnered with the IE School of Architecture and Design in Madrid to offer the world's first masters degree in business for architecture and design, and awarded VolkerWessels the task of building the "smartest neighbourhood in the world".
Images courtesy of Rohspace/UNStudio