Dutch architect UNStudio has unveiled its design for the Elysion Congress Centre in Eindhoven, southern Netherlands.
The plan is to site a 1,500-seat auditorium and foyer above existing Van der Valk congress centre. This will be done using a dramatic cantilevered structure, which will have the important benefit of allowing the existing facilities to remain open during construction.
The centre's foyer will contain wooden staircases and vertical green gardens that connect the levels of the building, as well as providing break-out spaces relaxing and working.
Altogether, the design will expand the existing multifunctional space to a total area of 4,000 sq m.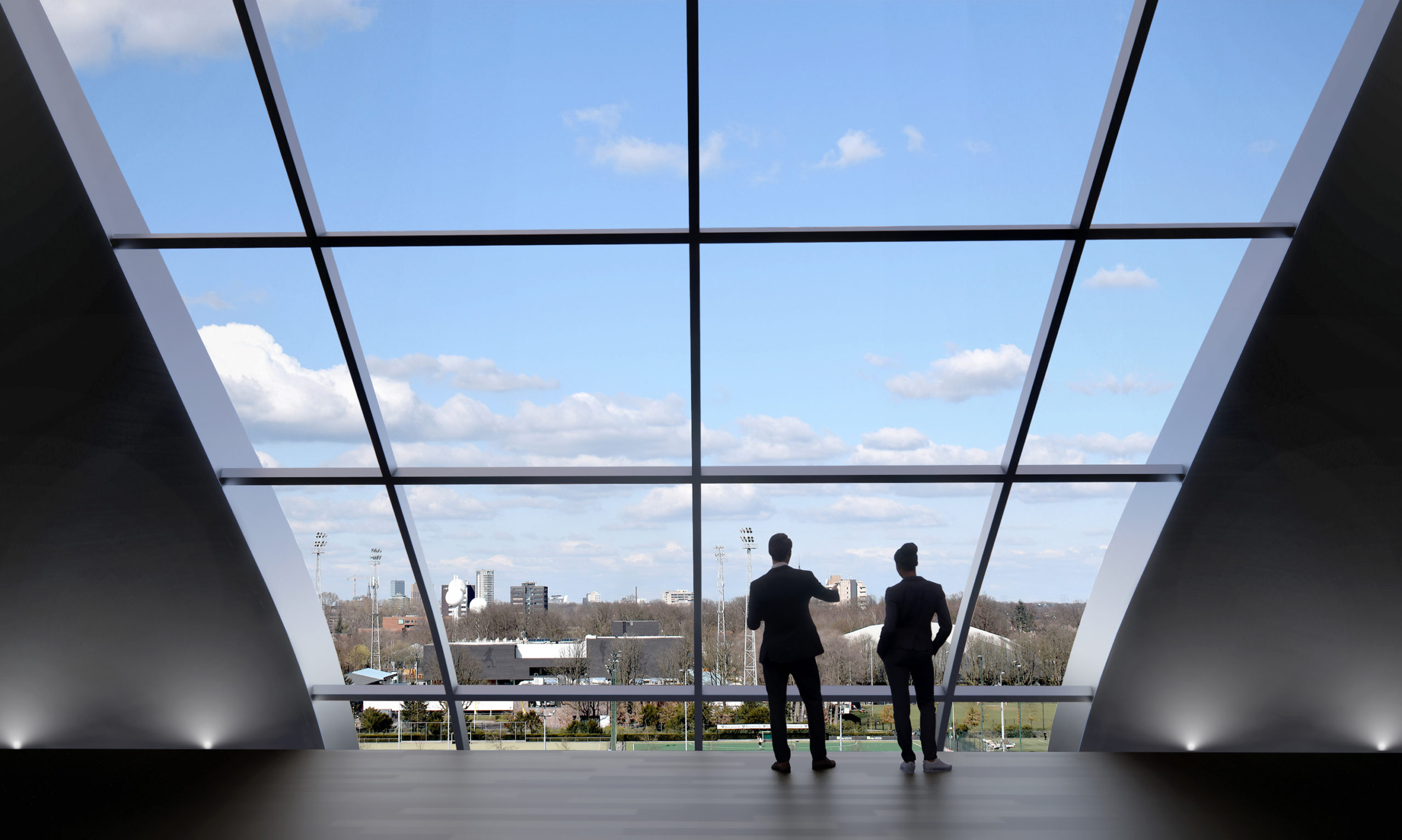 The project is being carried out by the Elysion Consortium. As well as UNStudio, it contains developer Diepenhorst de Vos and Partners and contractor Huybrechts Relou. Other designers involves are Van der Valk, Tielemans and Quant Architecture.
The project is due to be completed by 2025.
Images courtesy of UNStudio