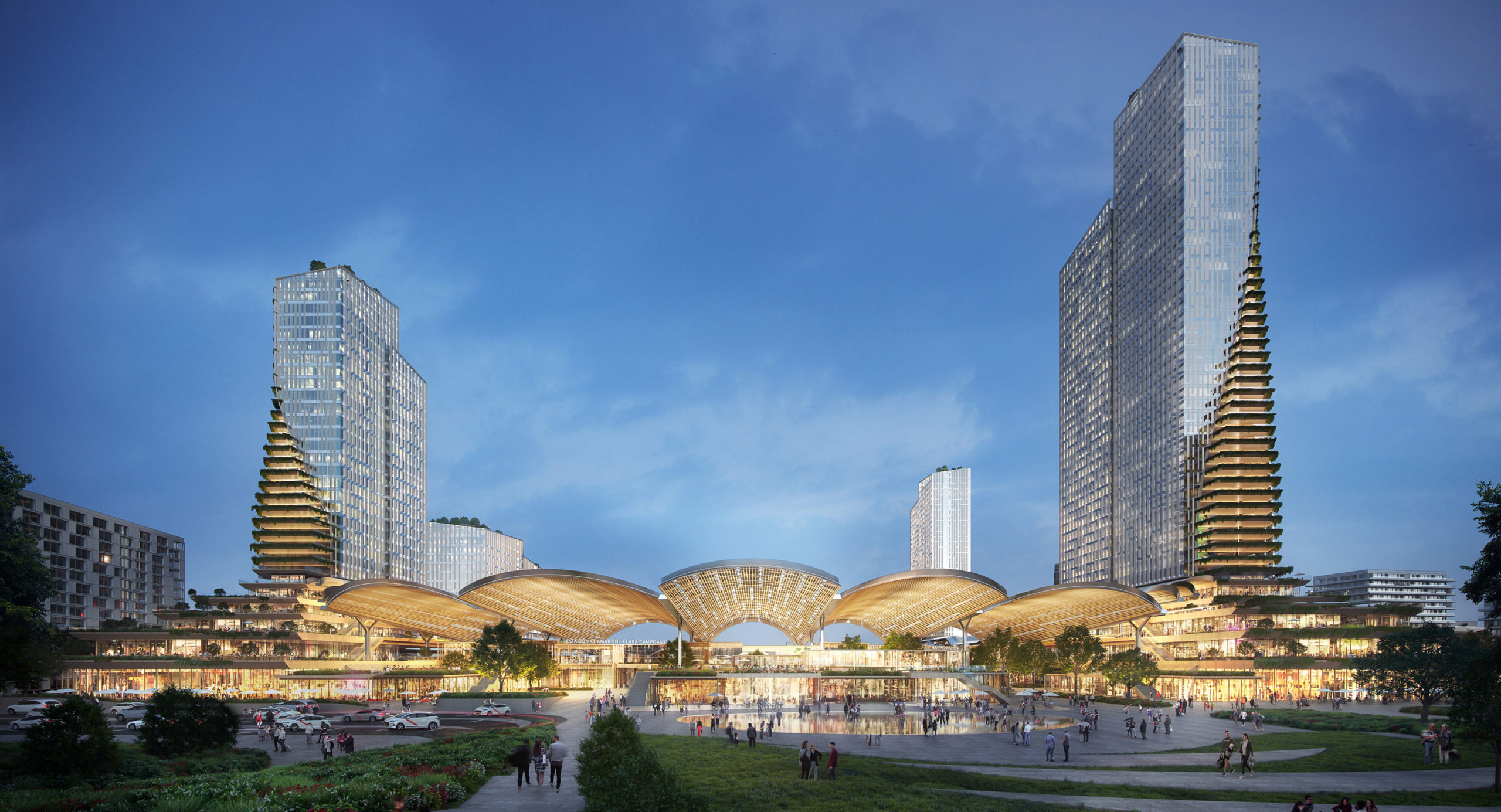 An entry from Dutch architect UNStudio, Spain's b720 Arquitectura and Spanish engineer Esteyco has won a competition to remodel Madrid's Chamartín station, the city's second-largest rail hub.
A 16-member jury selected the proposal above others submitted by, among others, Bjarke Ingels Group, Foster + Partners, Grimshaw and Zaha Hadid Architects.
The station's renovation is based upon an "open ecosystem" policy. The historic vaulted roofs will be preserved and stepped terraces and urban balconies will merge into the surroundings. The idea is that the station's façade will form a porous extension to new parks located on either side of the complex.
The extension will double the station's capacity, and fit it with flanking towers and a public square.
Ben van Berkel, UNStudio's founder, said: "We are truly delighted that our design has been nominated as the winning proposal for this extremely exciting urban regeneration project. Madrid is fast becoming one of the most exciting and attractive cities in Europe.
"The transformation of this area will invigorate this part of the city while adding green lungs to Madrid. We are thrilled to have worked with the best possible local partners on this proposal, as collaboration was key to our team's success."