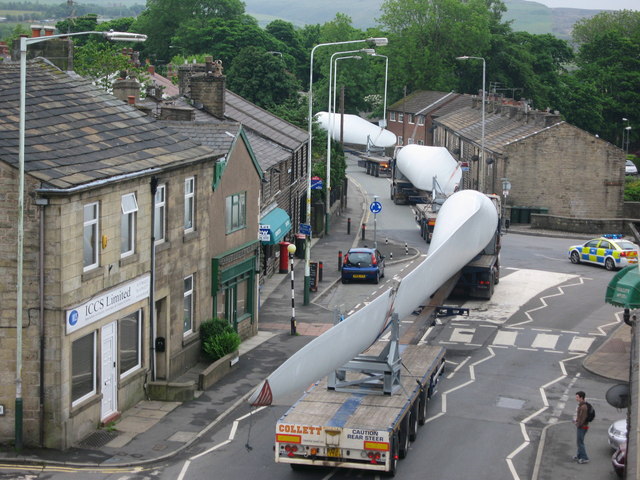 Finnish wood supplier Stora Enso has teamed up with German start-up Voodin Blades to develop wooden blades for wind turbines.
They say it'll be a sustainable alternative to conventional blades, which are made from fibreglass-reinforced polyester, an energy-intensive material that can't easily be recycled.
The first 20m blade will be developed using laminated veneer lumber (LVL), a layered mass timber product with a high load-bearing capacity.
It will be installed on a 500kW turbine near Warburg, Germany by the end of the year.
Wooden blades reduce the embodied carbon cost of turbines, they say.
They add that since LVL is relatively light, blades can be transported to site more easily.
Voodin Blades was founded last year to develop sustainable rotor blades. Stora Enso is a global supplier of mass timber products.
"The wind industry needs to become 100% sustainable and environmentally friendly," said Joachim Knapp, mechanical engineer with Voodin Blades.
"In time, we will start to develop and manufacture blades for future multi-megawatt turbines."
Stora Enso aims to go further. In May, it joined forces with Swedish wood technology start-up Modvion to promote modular hollow timber turbine towers as a replacement for steel and concrete ones.