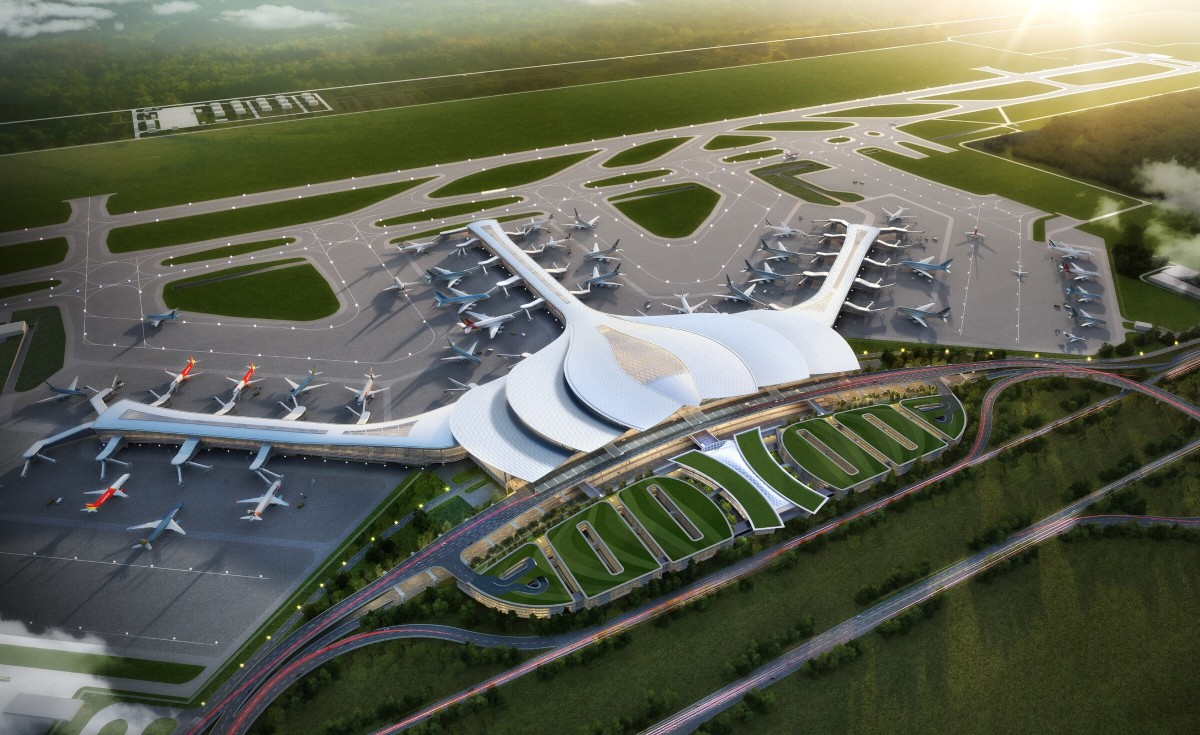 The Airports Corporation of Vietnam (ACV) has chosen the Vietur consortium led by Turkish contractor IC Içtas to build the $1.5bn terminal for Long Thanh International Airport, website VNExpress reports. 
The appointment ends a search that began in September last year, when ACV first issued a tender for the 372,000-sq-m building. This attracted only one bid from a domestic consortium, which failed to meet ACV's requirements.
The operator then put out a new tender in March, and this has resulted in three bids, of which only Vietur qualified in the technical round. In the end, the appointment was made about three months later than envisaged.
As well as IC Içtas, it will include nine Vietnamese companies, including state-owned investment company Vinaconex and Construction Corporation No 1. Other members include private companies Ricons, Newtecons, Sol E&C, and Hanoi Construction Corporation.
IC Içtas was founded in 1969 and has built airports in Russia, Bulgaria, and Turkey, as well as domestic megaprojects such as the Akkuyu Nuclear Power Plant and the Yavuz Sultan Selim Bridge over the Bosphorus.
Long Thanh will be built on a site in Dong Nai Province about 40km east of Ho Chi Minh City. ACV has raised some $6.1bn to carry out the scheme, although the expected construction cost for the first phase is $4.1bn.
The total project has been costed at $16bn and will be divided into three phases. The first will include the runway and the terminal, which will be able to serve 25 million passengers a year.
In phase two, a second runway will be added, along with another terminal to serve 50 million passengers a year. Phase three will expand the facility so the airport can serve 100 million passengers a year.
It will replace Tan Son Nhat International Airport as the largest and busiest in Vietnam.
As well as the airport itself, there will be a 38km light rail connection with Thu Thiem, just east of Ho Chi Minh City, and a connection with a future north-south high-speed railway.
Work on the runway began in December last year, almost two years after the project's groundbreaking ceremony. It follows calls from the country's prime minister to expedite the work.