Architect Büro Ole Scheeren has designed "Empire City", a mixed-use project located on a peninsula of the Saigon River in Ho Chi Minh City. 
The project will consist of three skyscrapers, rising above a "mountain-shaped, garden-like podium". The central tower, Empire 88, will become Vietnam's tallest building, surpassing the 329m Keangnam Hanoi Tower by four metres.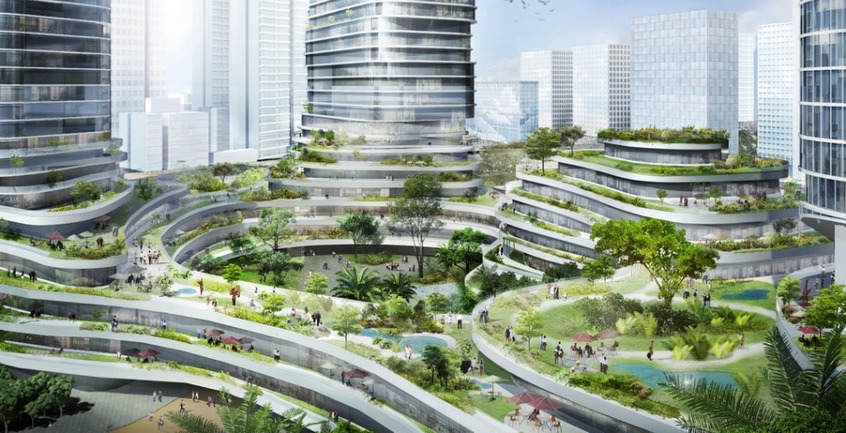 It will have 88 floors and will contain apartments, a hotel and a public observation deck. The tower will also house a "Sky Forest" with protruding terraces that cantilever in multiple directions, offering views across the city and the Saigon River.
The flanking two high-rises will contain office and residential spaces.
The project is being developed by a multinational joint venture of real estate firms from Vietnam, Singapore and Hong Kong.
There is currently no timeline for construction.
Images courtesy of Büro Ole Scheeren