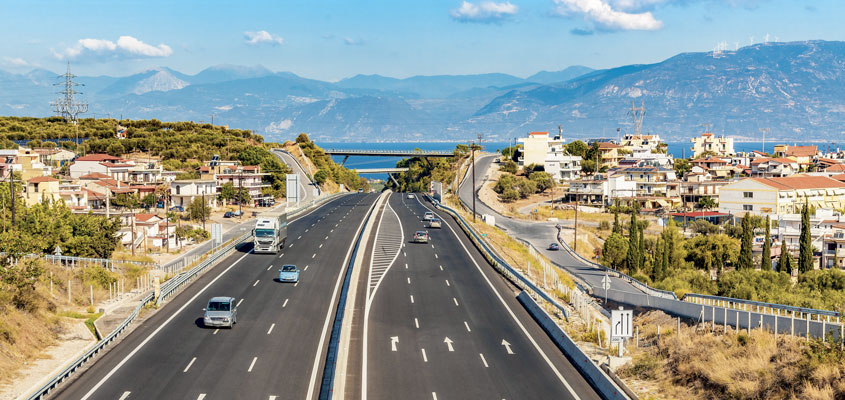 Vinci and Hochtief are among the concessionaires for a new, tolled 75km highway in Greece, representing an investment of €331m.
The road, procured as a public-private partnership (PPP) will run between Patras and Pyrgos in the north of the Peloponnese peninsula.
Vinci Concessions and partners Hochtief PPP Solutions, Avax, Aktor Concessions and Gek Terna will be responsible for the design, financing and construction of the road, and will operate it until 2044, recouping their investment through toll charges.
The Greek government will provide €217m for the scheme with the rest coming from a bank loan.
The new road will cut driving time between Patras and Pyrgos by around 40 minutes, supporting tourism and economic growth on the Peloponnese, Vinci said.
It extends a PPP highway built between Athens, Corinth and Patras in 2017, the concession for which is held by Olympia Odos, a subsidiary 29.9%-owned by Vinci Concessions.
This latest highway brings the network operated by Vinci Concessions in Greece up to 544km in length.