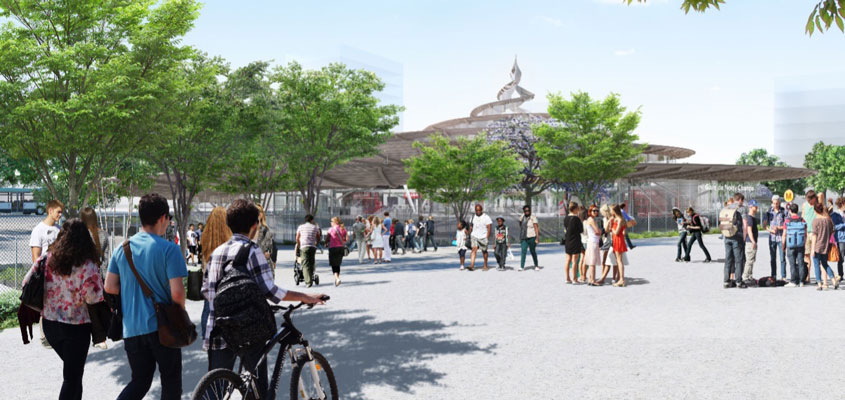 Société du Grand Paris has awarded the contract to upgrade the future Noisy-Champs station and ancillary facilities to Vinci Construction via its subsidiaries Chantiers Modernes Construction and CBI.
The €82m Noisy-Champs station will connect the future Line 15 South and Line 16 of the Grand Paris Express metro scheme with RER Line A.
Straddling Noisy-le-Grand (in Seine-Saint-Denis) and Champs-sur-Marne (in Seine-et- Marne), it will will feature two monumental timber helixes, one emerging from each city, converging into a spiral at the top.
Vinci said works will commence in June 2022 and involve expanding the station to serve the new lines: structure, roads, utilities and landscaping.
This project, employing up to 200 people, follows on from the civil engineering works carried out for construction of the station and forward station, which were entrusted to a consortium led by Vinci Construction in 2017.
Five percent of the hours worked will be allocated to workers on social integration programmes.
Vinci will also involve its endowment fund, Chantiers & Territoires Solidaires, which supports non-profits working on public-interest projects revolving around employment and social ties in the areas around Grand Paris Express construction projects.
Vinci is active on several other Grand Paris Express works packages.