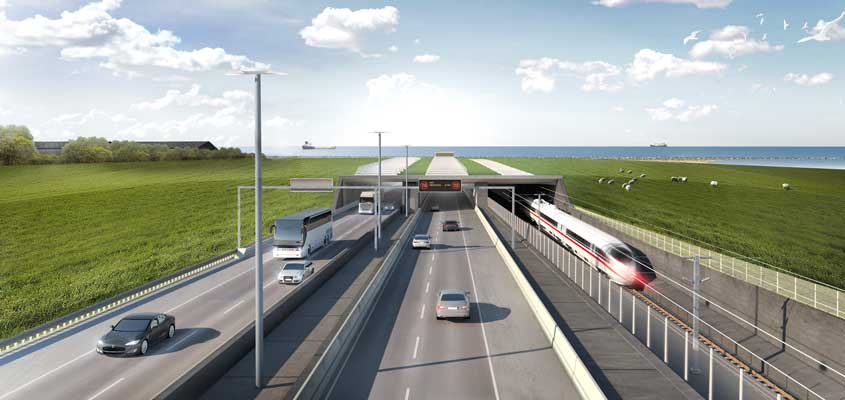 Cobra IS, a subsidiary of French contractor Vinci, has landed a €535m deal to equip and maintain M&E systems for the Femern Tunnel that is being built between Germany and Denmark.
The six-year long contract will focus on ventilation, lighting and safety, as well as the electromechanical systems for the five tubes of the tunnel, four of which are for road and rail and one for services.
A Vinci construction team also won the Femern link's main civil works design-and-build contract, which is creating the immersed segments of the tunnel.
When complete in 2029, the 18km immersed tunnel will run 40m below the Baltic between the Danish island of Lolland and the German island of Fehmarn.
It will take seven minutes by train and 10 minutes by car to travel between the countries.