Romania's 1,975m Braila Bridge has become the longest in the country and the second longest suspension bridge in continental Europe.
The Braila, which crosses the Danube in southeast Romania, was built by a joint venture between Italy's Webuild and Japan's IHI Corporation.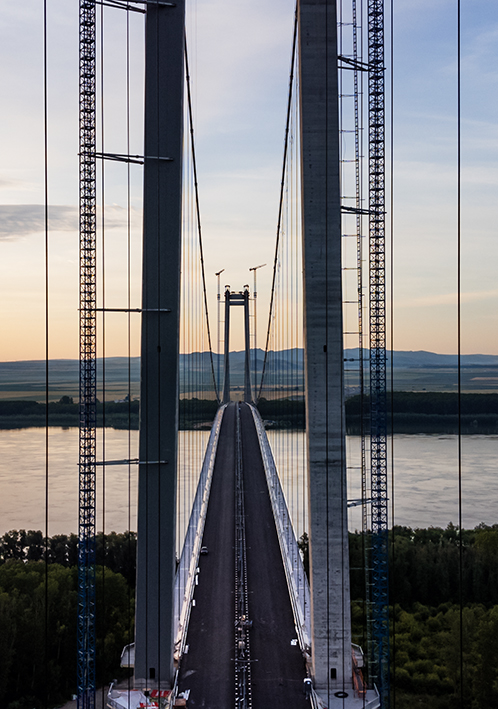 It has a main span of 1,120m and two side-spans measuring 490m and 365m. Over these pass four lanes of traffic, as well as emergency lanes, and pedestrian and cycle paths. Some 7,000 vehicles are expected to cross the bridge each day.
Around 297,000 cubic metres of concrete and 52,360 tonnes of steel were used in the Braila's construction. The cables that support it are formed by more than 18,000 intertwined fibres that would stretch 38,000km if lined up end-to-end. They are held in place by two 180m-tall towers.
Although the bridge itself is finished, it has not yet entered service, since two 110m-long access viaducts and 23km of connecting roads are yet to be built.
Pietro Salini, Webuild's chief executive, said: "The project is an Italian success on the Danube and it is the same model in type and construction method that will be applied over the Strait of Messina."