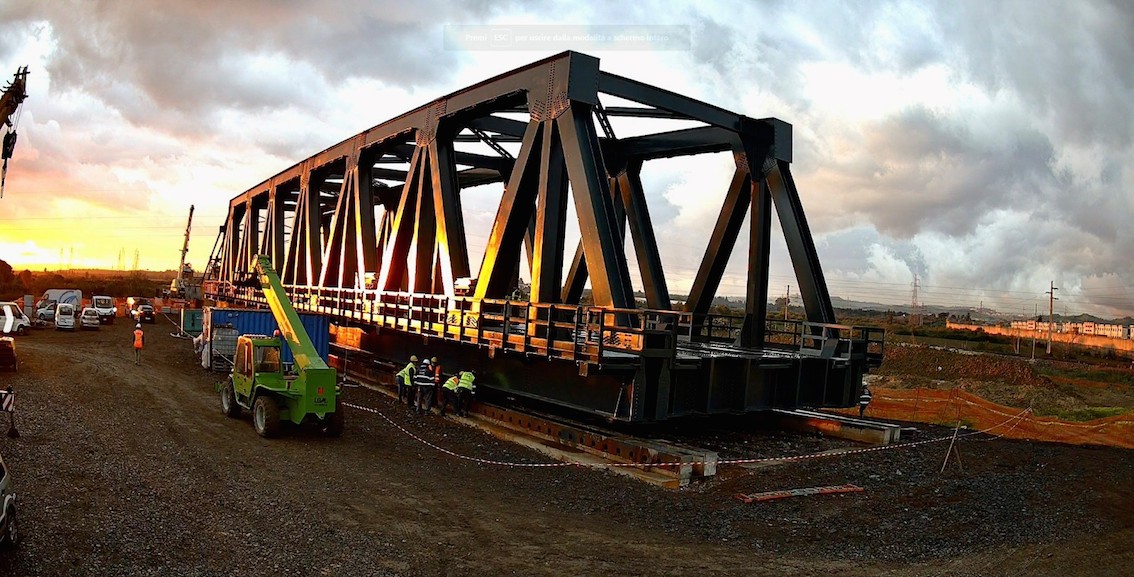 Webuild has completed the installation of the Buttaceto River Viaduct in Sicily by installing its 750-tonne metal deck to carry trains travelling the 37.5-km Bicocca-Catenanuova section of the Palermo-Catania fast railway.
The viaduct is 62m long and stands 10m above ground. The deck was assembled on site, raised with hydraulic pistons, and slid across reinforced concrete beams and metal supports 20m a day until it reached final position.
Electrical and other fixtures for the new rail line will be installed next month.
Construction of the Bicocca-Catenanuova section for Rete Ferroviaria Italiana (RFI) of Gruppo FS involves some 300 direct suppliers – most of them local – and nearly 400 direct and indirect workers, Webuild said.