Construction has begun on what will become France's first village for sufferers of Alzheimer's disease.
Located in Dax in the southwest of the country, the 7ha project is designed by Danish firm Nord Architects to replicate a bastide, a medieval settlement built as a single unit.
The BBC reports that the €28.8m village will house 120 people suffering from Alzheimer's, as well as 100 live-in carers and a research centre that will monitor the wellbeing of residents.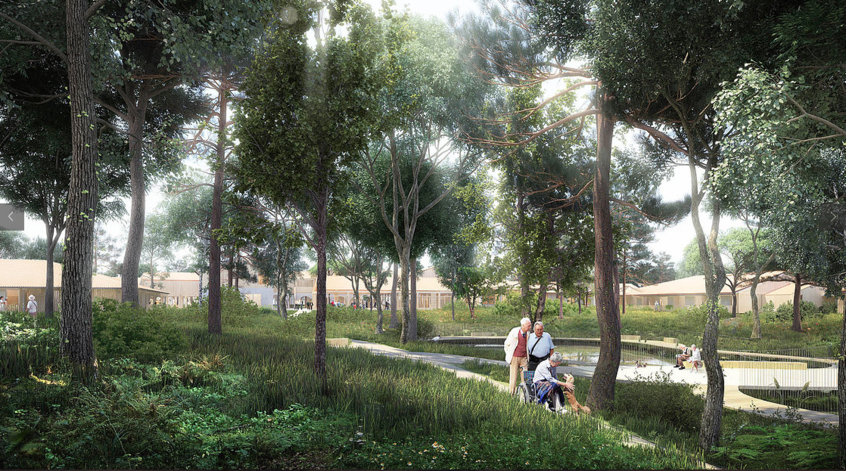 The Landais Alzheimer's village will be split into four sections surrounding a central square and will contain amenities such as a supermarket, library, gym, restaurant and hairdressers.
It will not contain any kind of structure to keep residents enclosed in the development. The Telegraph notes that the project's street design will help sufferers with their sense of direction with visual inputs, and is described by Nord as "healing architecture".
Professor Jean-François Dartigues, Pellegrin university hospital neurologist, said the project would help "maintain resident's participation in social life".
The project was spearheaded by late French politician Henri Emmanuelli, and is inspired by a similar Dutch village that opened in 2009. It is due to open next year.

Images courtesy of Nord Architects