Ground has been broken on a reflective art gallery in Rotterdam designed by Dutch architect MVRDV.
The Art Depot Boijmans Van Beuningen will be located at the northern edge of Rotterdam's Museumpark, described as "the heart of the city's cultural campus".
The gallery will be clad in a reflective façade, allowing the public to see what is happening elsewhere in the park.
The 15,000 square metre "depot" will house a collection of 145,000 art and design objects amassed from 1849 till the present, combined with exhibition spaces, offices, a bar, restaurant and a public roof terrace.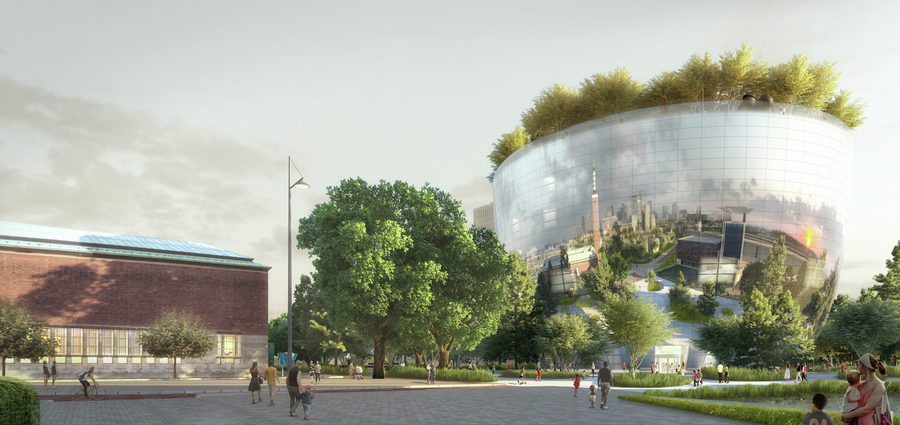 A route will zigzag through the building, leading from the lobby on the ground floor up to an exhibition space and onto the roof.
The roof offers wide views over Rotterdam and will be the home for "Futuro", the UFO-shaped house of Finnish architect Matti Suuronen.
Some 90% of the building will be open to the public; the remaining 10% will include administrative areas and space for private art collections.
MVRDV describe the private galleries as "comparable to the art equivalent of a sky box".
Dutch group BAM is the contractor for the development.
The building is expected to top out in 2018 and open to the public in 2019.
Images courtesy of MVRDV