Construction has begun on a 70,000 sq ft Children's Museum designed by Norwegian architect Snøhetta in downtown El Paso, western Texas.
Snøhetta won the design for the museum aftr meetings with the local community, multiple presentations and a public vote in 2018.
Since then, it has revealed the museum's final designs, which it described as "a cloud, floating above the desert".
The base of the museum is wrapped in glass to give passing pedestrians a view in, and a rippling succession of barrel vaults rises to a cloud-like top.
Snøhetta say the spaces within the museum should act as a learning tool. These include a terraced "discovery garden", a shady grove of trees and a "cooling mist" playground.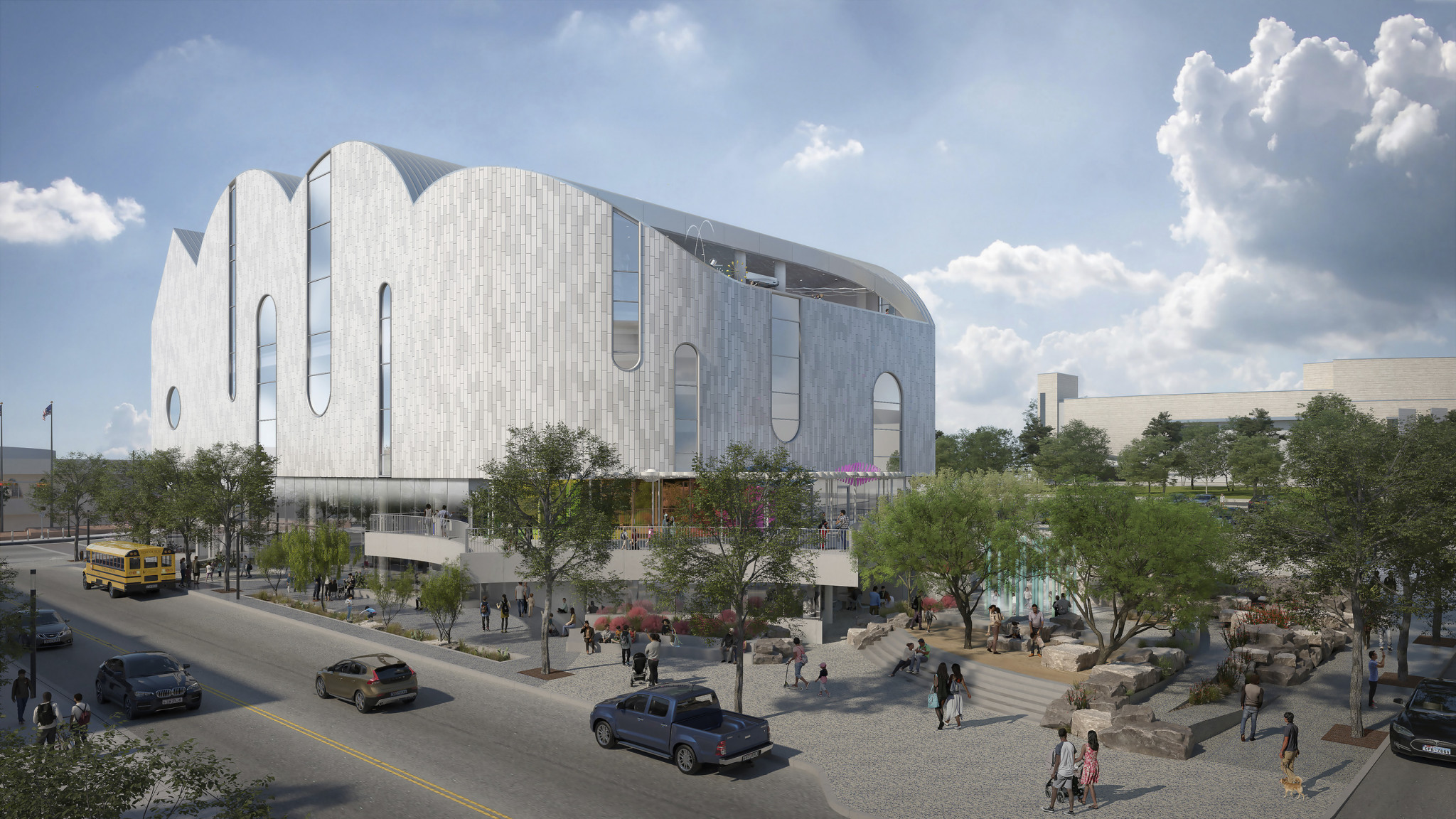 The museum is based in heart of El Paso's Downtown Arts district, close to the San Jacinto plaza and 1km from El Paso del Norte, a major border-crossing station.
Construction is due to be completed in late 2021.
Images courtesy of Snøhetta