Construction has begun on a school in the Danish town of Sundby designed by a team led by Danish architect Henning Larsen.
The New School, in South Zealand, will accommodate 580 children and 100 employees and will be Denmark's first to be awarded the Nordic Ecolabel, a sustainable certification for energy consumption, indoor climate, chemical exposure and sustainable material use.
The structure is able to be configured and can be extended from two to three floors, and it is hoped that the project will meet the UN's world language school requirements, which support sustainable development through physical design and teaching curriculum.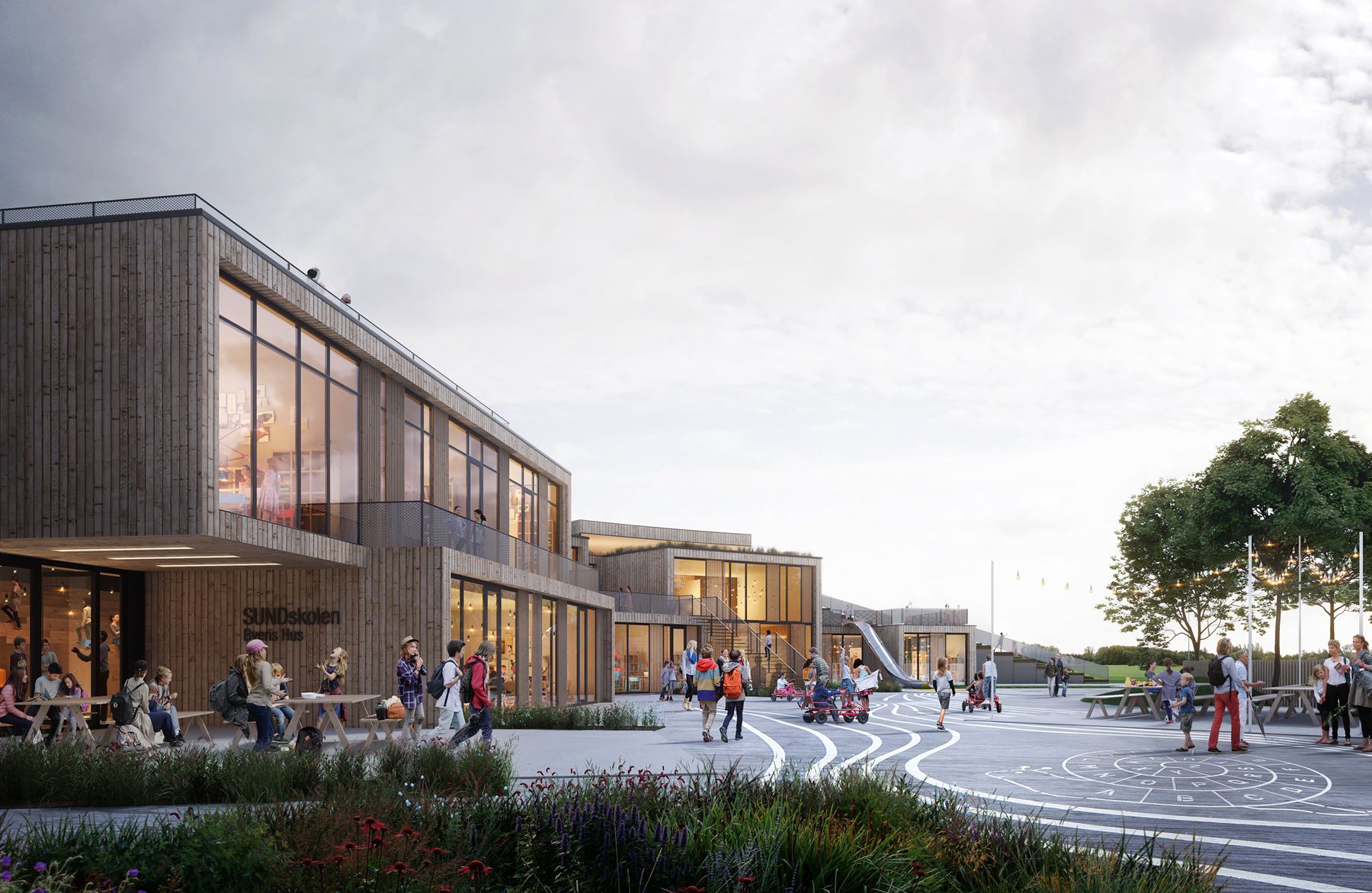 Eva Ravnborg, a partner in Henning Larsen, said: "We have designed a school that works in a field between learning and landscape, and where it is not just about the learning that takes place in the building, but the whole route to and from the school and the way the school will connect to the local community."
The school is due to open at the end of summer 2022.
Images courtesy of Henning Larsen