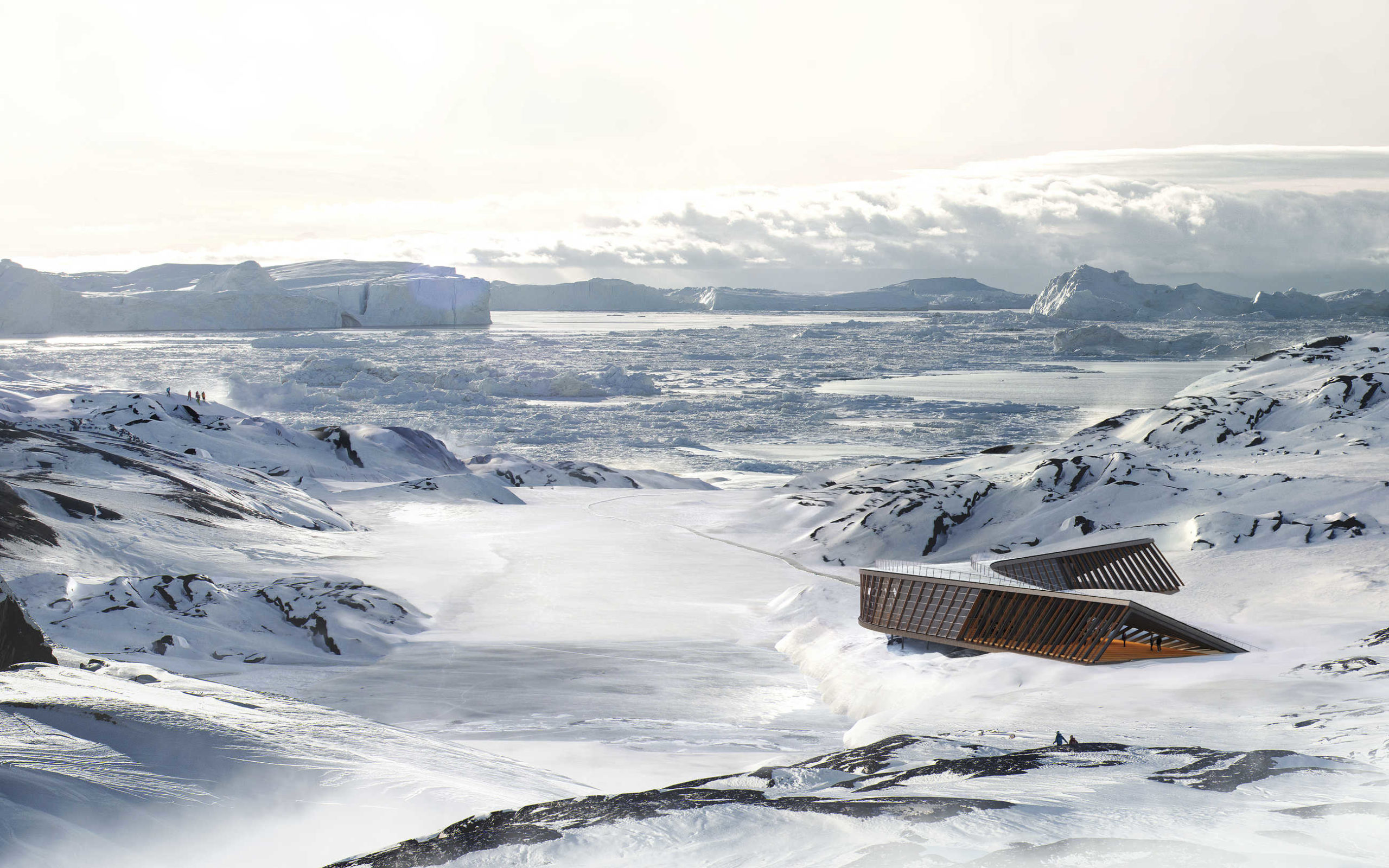 Work has been completed on the Icefjord Centre, a scientific research centre on Greenland's west coast, overlooking the Jakobshavn Glacier.
Designed by Danish architect Dorte Mandrup, the Icefjord Centre is located 250km north of the Arctic Circle. It will be used by scientists to observe the progress of climate change, as well as offering a viewing platform for residents and tourists.
The project is designed to blend in with the surrounding landscape, with an aerodynamic form that minimises the effect on the surrounding snow while framing the views towards the fjord.
The building is covered by a sloping, curved wooden boardwalk that acts as the starting point of the World Heritage Trail.
Jess Svane, Greenland's minister of industry, energy and research, said: "The establishment of regional visitor centres is one of the cornerstones in Greenland's new tourism strategy. Therefore, it's an important milestone that the construction of the Icefjord Centre in Ilulissat has now started.
"Dorte Mandrup's beautiful and discreet building is created with great respect for, and in unity with, the surroundings. This will contribute to strengthening the development of Ilulissat and Greenland in general."
Images courtesy of Dorte Mandrup