Work has completed on a glass skyscraper in the south-eastern Chinese city of Nanchang designed by US architect Skidmore, Owings & Merrill (SOM).
The rectangular 56-storey Jiangxi Greenland Zifeng Tower measures 268m and is clad in an aluminium triangular façade, complete with LED lighting that illuminates the tower at night.
Office floors occupy the bottom two-thirds of the tower and hotel chain InterContinental occupies the top 20 storeys.

The building's podium contains retail space and the roof houses an outdoor terrace.
The building has been awarded LEED Silver accreditation.
The building was voted this year's "favorite completed high-rise building" by the nationwide technical staff of the Greenland Group, the building's owner and China's leading property development company.
Since 2004, SOM has teamed with the Greenland Group to design 10 buildings across China.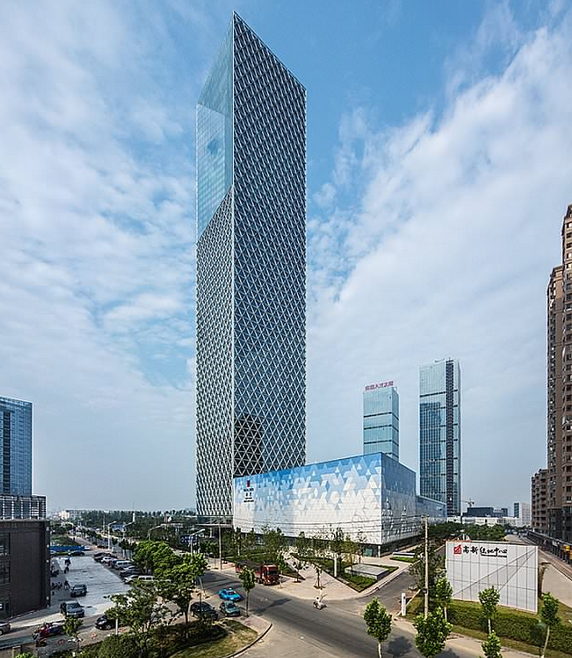 Michael Pfeffer, the managing director of SOM, said: "It is extremely gratifying for our design team to be recognised by their many friends and colleagues within the Greenland Group. And SOM very much appreciates their longstanding commitment to bringing great design to the skylines of China's cities."
Images via SOM