Demolition work has begun on the future site of an academic library in Charlotte, North Carolina, designed by Norwegian architect Snøhetta and US firm Clark Nexsen.
The Charlotte Mecklenburg Library will be a five-storey, 115,000 sq ft building with a dramatic curved design that cantilevers over the pavement and opens itself up to the street.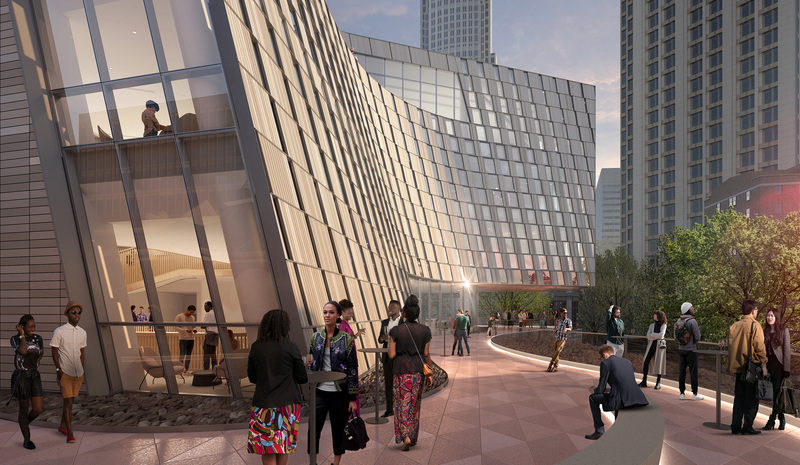 The library has a predominantly glass façade with a copper soffit framing the main entrance and a ceramic wall that references North Carolina's history as a maker of earthenware.
Inside the library, the atrium is linked to the building by a spiralling wooden staircase. One destination is the Carolina Room, which archives rare books and artefacts from the state's history.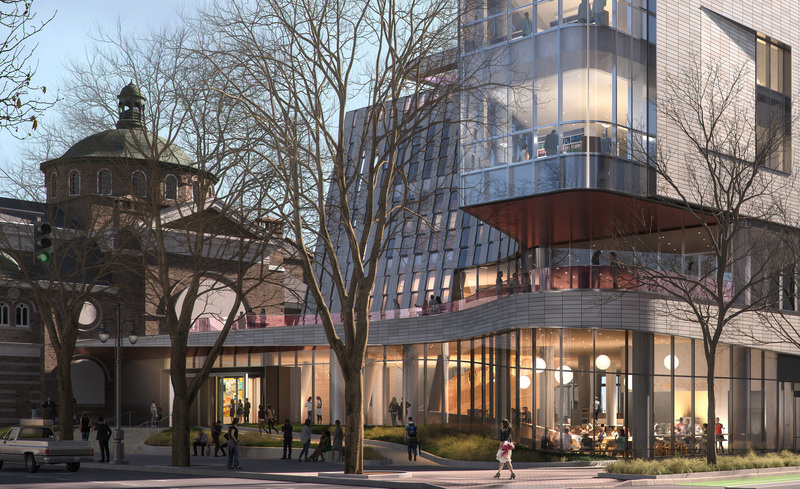 Craig Dykers, Snøhetta founding partner, said: "Libraries are more popular today than they have ever been, serving a wider range of needs than access to books only. Charlotte's new library will lead the way in showing how a city and its core of knowledge can be open, welcoming and intriguing for decades to come."
The project is funded by Mecklenburg County and the non-profit Knight Foundation.