A Webuild-led consortium has started building a more-than 6km-long breakwater off the Port of Genoa to allow the port to accommodate the biggest ships.
It will push the outer barrier of the harbour 450m farther out to sea from the existing breakwater so that "ultra large" container ships can dock and turn in calm water.
Webuild said the expanded port would see annual traffic growth of up to 30% between 2027, when the first phase is due to be finished, and 2030 when the second phase is done.
The port authority expects the expansion to lead to a €4.2bn boost in income from container traffic, port rights, and taxes.
"It will be the biggest work ever done to improve an Italian port," Webuild said.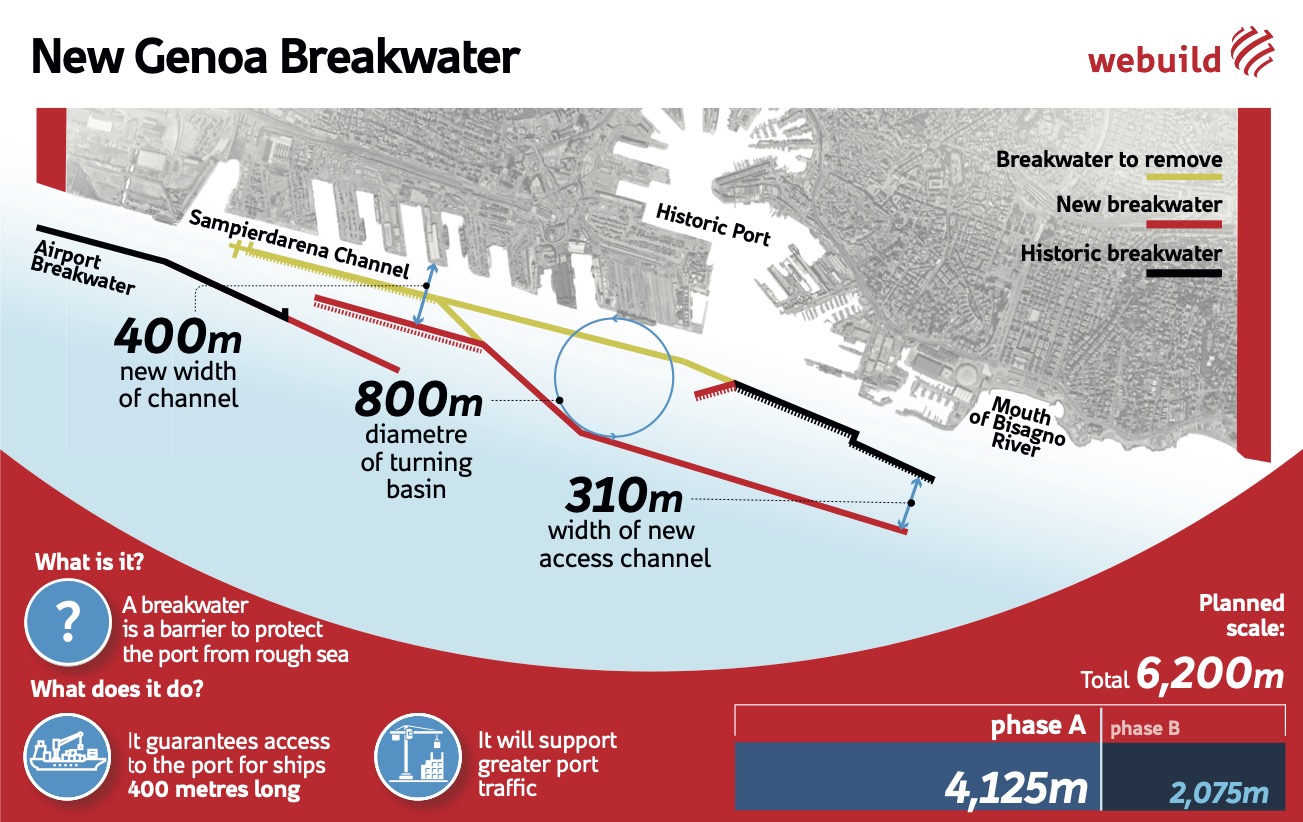 With a 40% stake in the consortium, Webuild will build the breakwater with Fincantieri Infrastructure Opere Marittime, Fincosit, and Sidra. The consortium won the contract in October last year.
They aim to build 4,125m of the breakwater by the end of 2026, and another 2075m by 2030, for a total length of 6,200m.
They'll lay a foundation consisting of some 7 million tonnes of rock. On that, they'll lay precast concrete caissons measuring 33m in height, 35m wide, and 67m long.
Italy's infrastructure and transport minister Matteo Salvini was among the officials on hand to witness the first load of gravel being poured on 5 May.