A concrete house embedded inside a cliff, complete with a transparent swimming pool roof and view of the sea below, is to become a reality.
The Casa Brutale was designed last year by Dutch practice Open Platform for Architecture (OPA). The architect subsequently teamed up with engineer Arup and client Alex Demirdjian, the chief executive of Lebanon's Demco Properties, in order to realise it.
The 270 square foot structure will cost $2.5m to build and will be situated 1,600m up a Lebanese mountain overlooking the Aegean Sea. It will also be 200m above the exclusive RedRock Village and Spa tourist resort, also owned by Demco.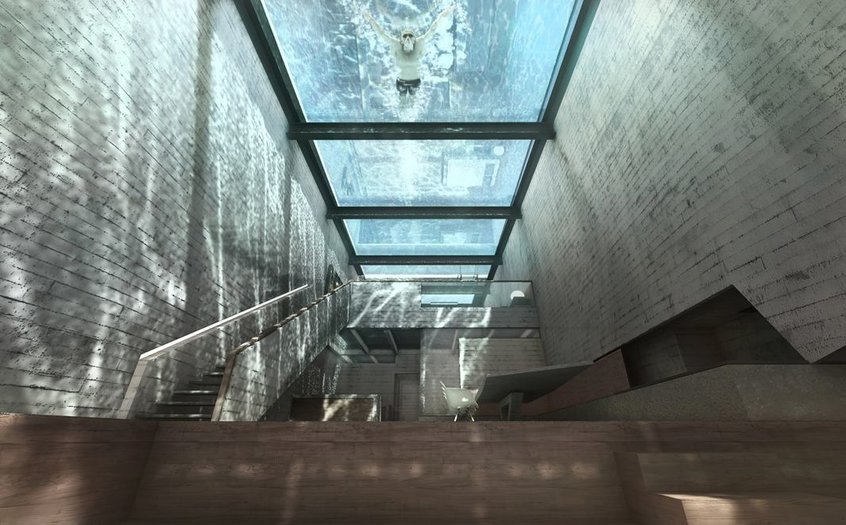 The project is based on the Casa Malaparte, a similar structure that was built on a cliff overlooking the Gulf of Salerno in Italy.
OPA said: "Casa Brutale redefines the harmonious coexistence of human and nature in a poetic homage to pure brutalism.
"The optical impact of the building on the landscape is minimal, with only one façade on the cliff side and no volume extruding from the ground level."
OPA has commented on the success of the project: "Since we've succeeded so far, we would definitely encourage our colleagues to follow the same path: dream big, design big, publish big.
"We've been through some tough unemployment periods and we know for sure that the job safari is not the most creative task."
An independent documentary film crew are reported to be interested in covering construction.
Construction is expected to be completed in 2018.