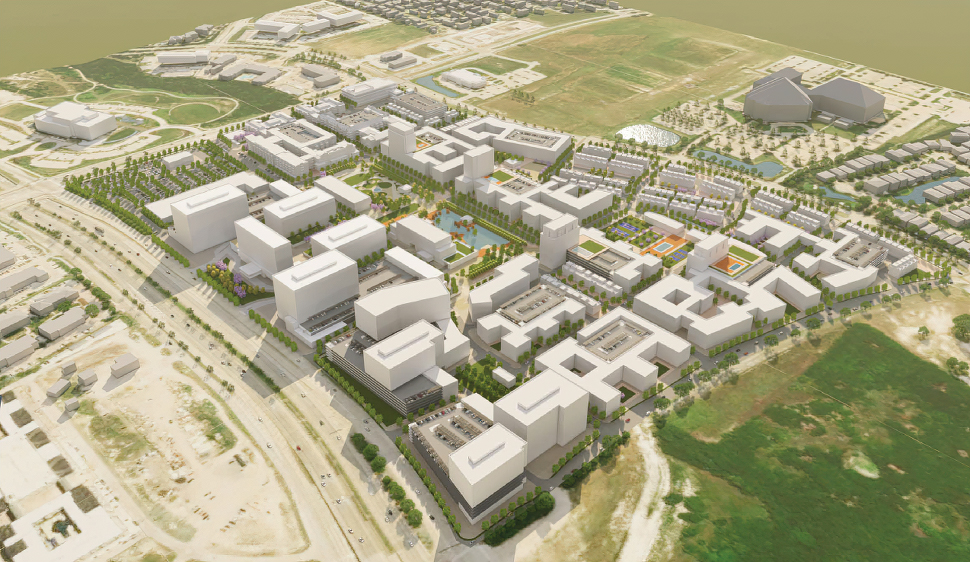 The first phase of a major mixed-use development in the city of Frisco in the Dallas–Fort Worth metropolitan area will break ground this week.
Texas developer StreetLights Residential is managing the residential element of The Mix project, which will occupy a 28ha area formerly known as Wade Park.
When complete in 2026, the $3bn development will contain 186,000 sq m of office space and 35,000 sq m of retail units. There will also be a 200-room boutique hotel and a 400-room business hotel.
It will be organised around a central park designed by Californian landscape architect OJB, and will include an event lawn and performance pavilion, playgrounds, promenades and a pond.
Greg Coutant, a vice president of StreetLights Residential, commented in a press release: "Our team has taken great care to craft unique experiences and tastefully designed buildings that will allow residents to navigate more approachable neighbourhood blocks and create moments of discovery within an urban fabric."