Zaha Hadid Architects (ZHA) has teamed with the Block Research Group at Zurich's ETH university and Swiss cement company Holcim to create a "first of its kind" 3D concrete printed arched bridge.
Striatus combines traditional masonry with 3D technologies, allowing the structure to stand solely through compression without reinforcement, thereby reducing the amount of concrete needed.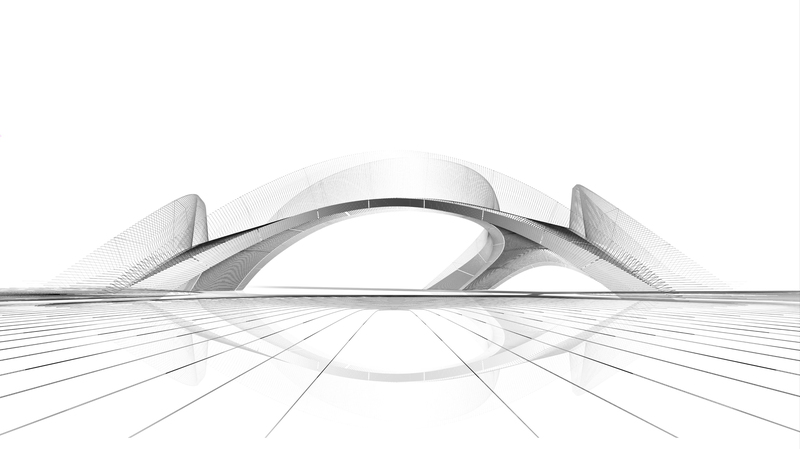 As it does not use reinforcements and is assembled without binders, Striatus can be repurposed if necessary.
The bridge will be built for the "Time Space Existence" exhibition, hosted by the European Cultural Centre during the Venice Architecture Biennale 2021. It will be located close to the Marinaressa Gardens, situated along the Riva dei Sette Martiri by the waterfront of Venice.

Renders courtesy of ZHA