A cuboid structure containing two towers with an "eroded" hole at the centre, designed by Zaha Hadid Architects (ZHA), has opened in Dubai's Burj Khalifa district.
The 84,300 sq m structure was designed as two separate towers that combine into a singular structure. The missing centre contains a 6,000 sq m façade, made from 4,300 individual units of flat, single-curved or double-curved glass.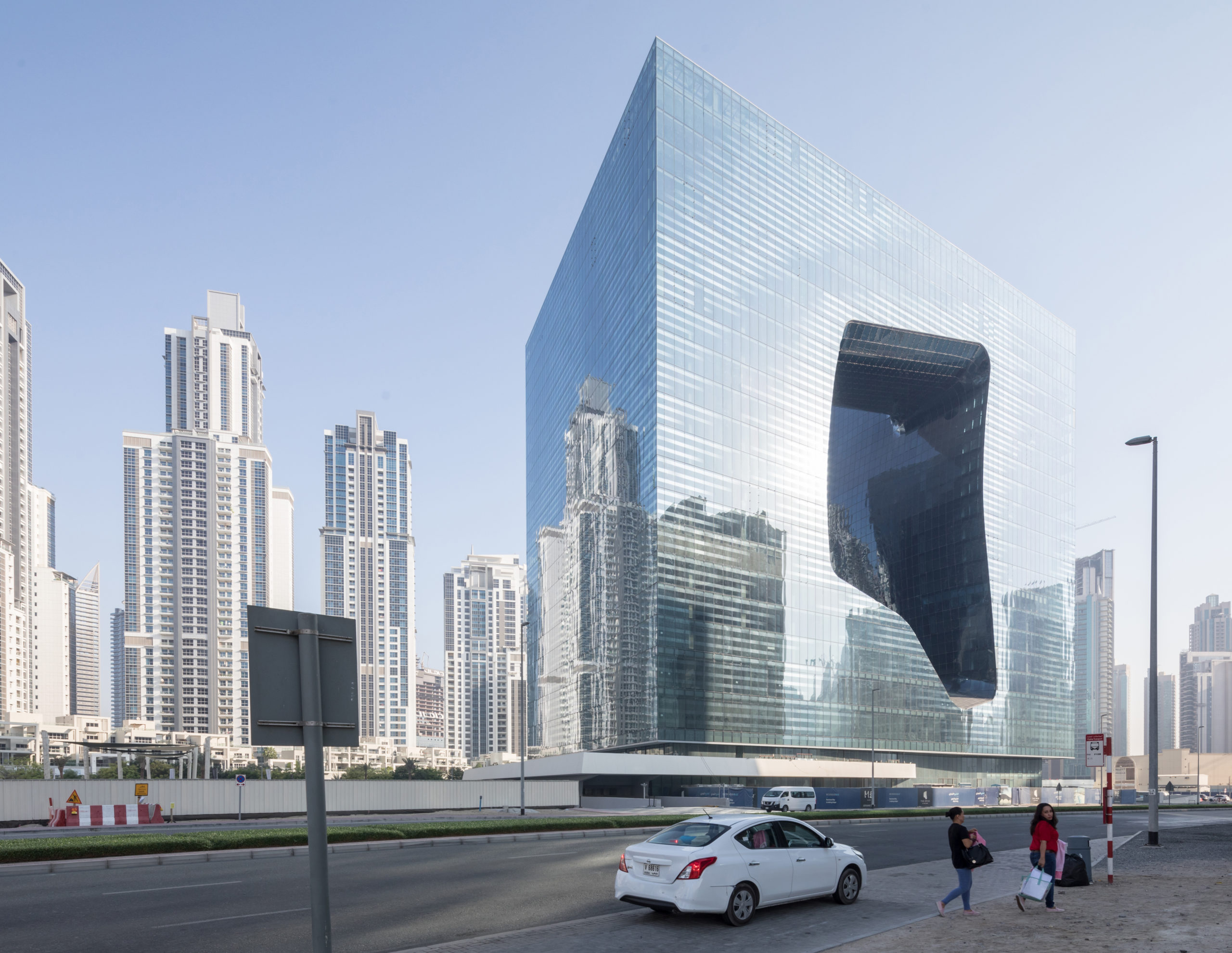 The two halves of the building on either side of the void are linked by a ground-floor atrium that reaches the fourth storey, as well as a three-storey, 38m-wide bridge, at a height of 71m.
Digital 3D modelling was used during the façade's design, which could identify specific zones that required tempered glass.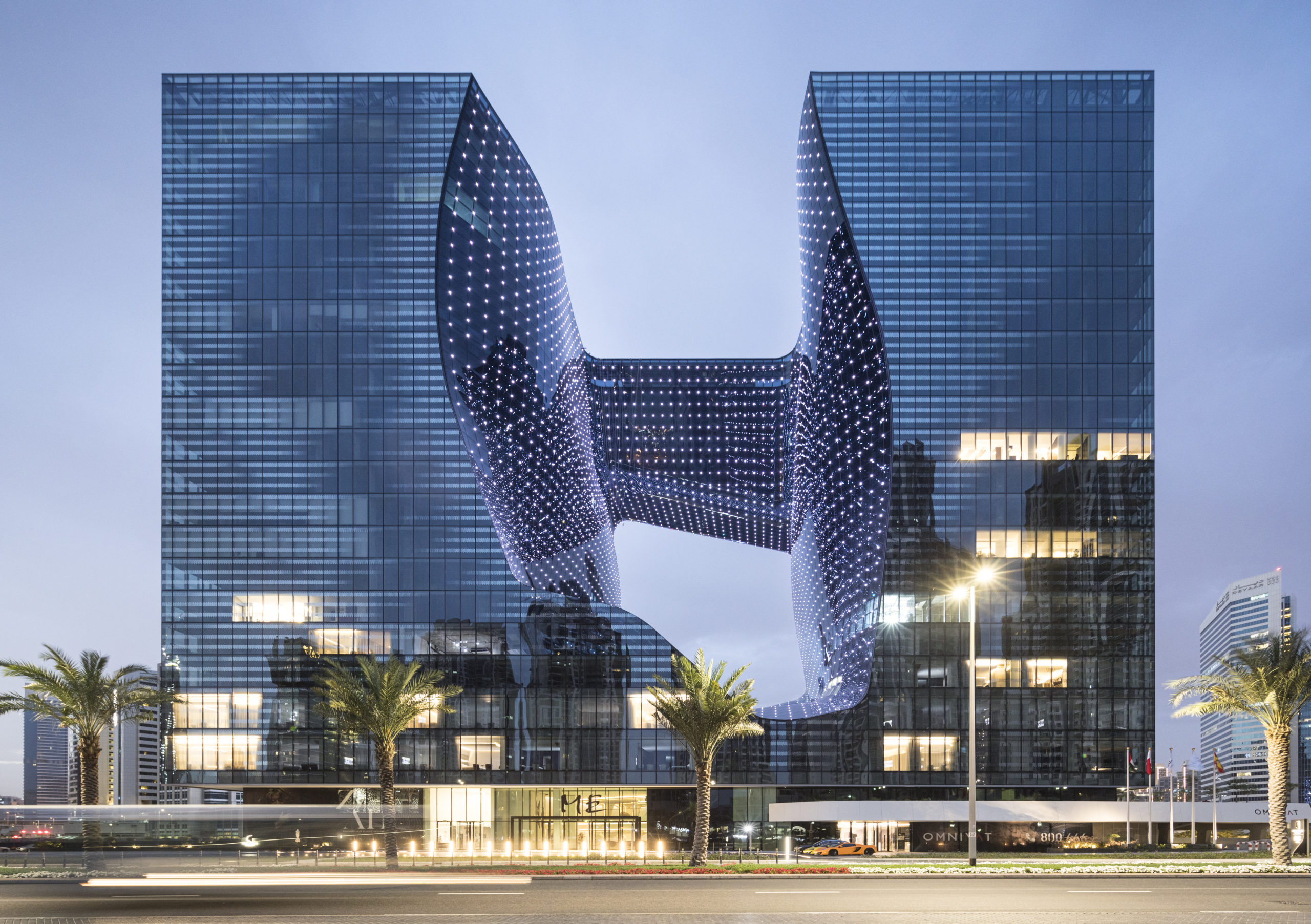 In daylight the façade reflects its surroundings, and at night the void displays a customisable light installation.
Presented by Zaha Hadid in 2007, the project is the only hotel where the architect designed both the architecture and interiors, including fixtures, furniture and fittings such as sofas, beds and bathrooms.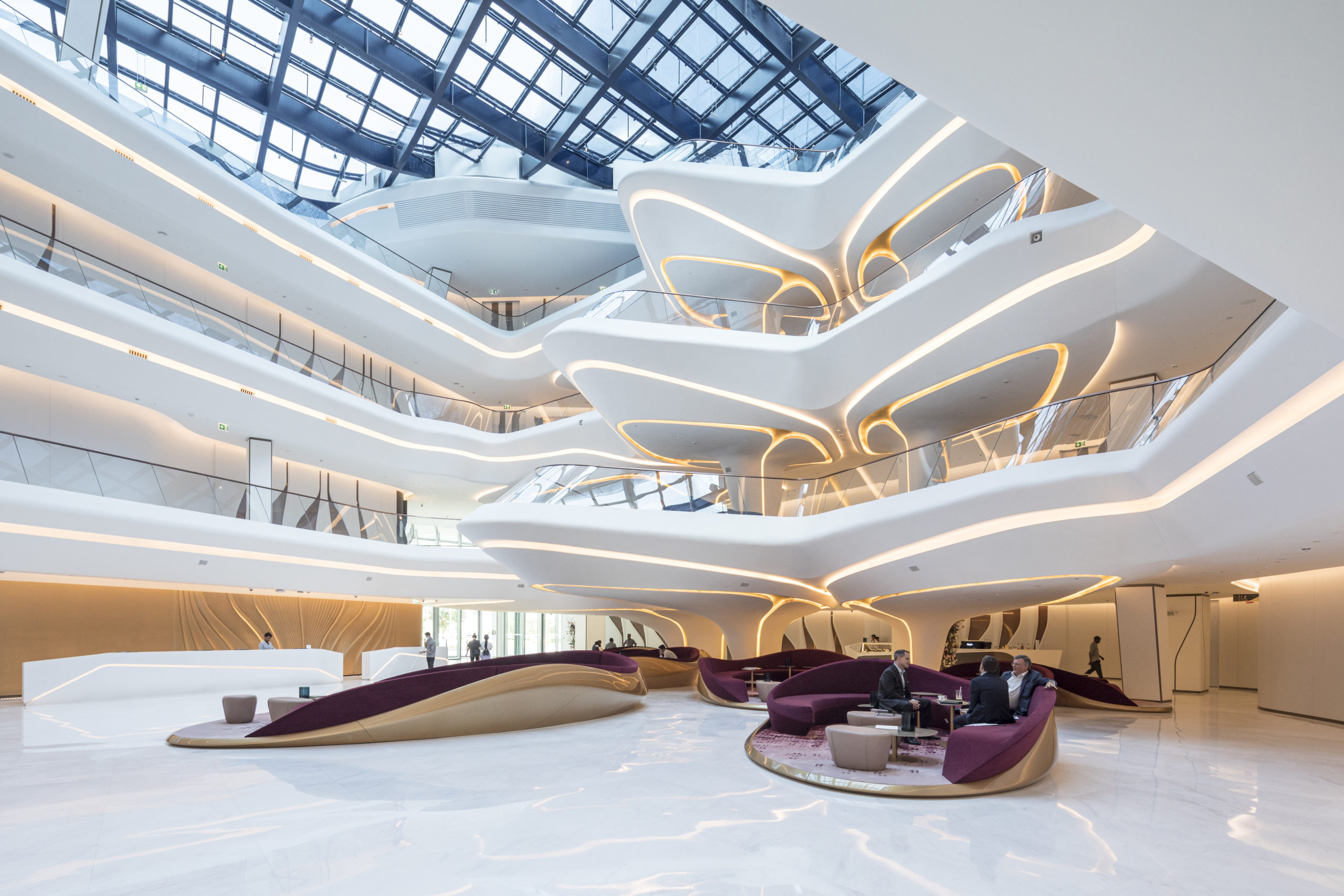 Christos Passas, ZHA's project director, said: "The precise orthogonal geometries of the Opus' elemental glass cube contrast dramatically with the fluidity of the eight-storey void at its centre."

Images courtesy of ZHA/Laurian Ghinitoiu