A headquarters for healthcare provider Infinitus China has opened in Baiyun, a city in the north of Guangdong province.
The 185,643 sq m Infinitus Plaza, designed by UK firm Zaha Hadid Architects (ZHA), is located at the entrance to the Baiyun Central Business District on a former airport site.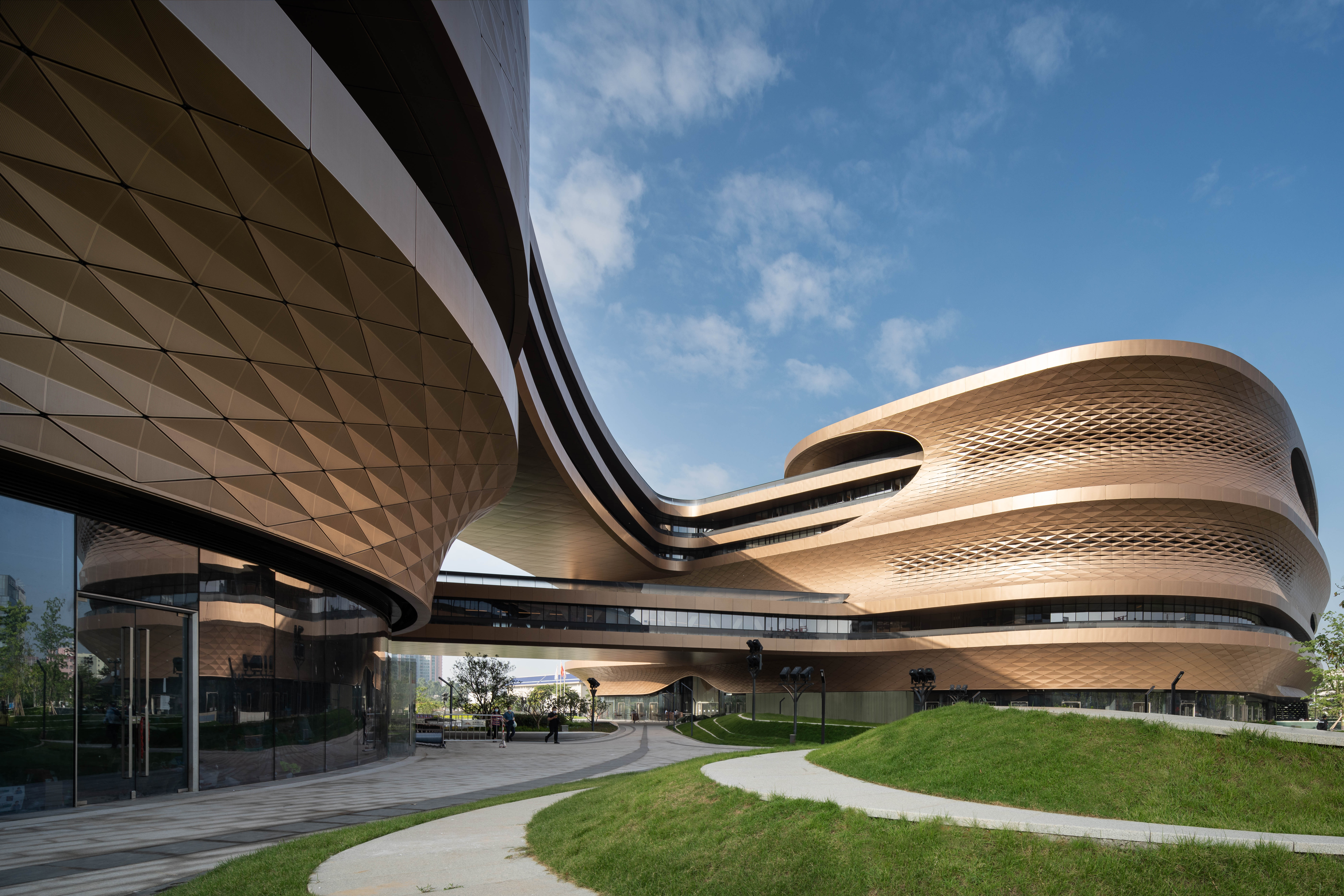 The plaza resembles the infinity symbol, with two eight-storey buildings connected by a bridge that houses a gym, restaurant and cafe.
The bridges will also be linked to shopping and dining areas. The two buildings interconnect at multiple levels and are arranged around a central atrium and courtyards.
The design hopes to gain a three-star rating from China's Green Building Programme, partly through the use of 25,000 tonnes of recycled materials.