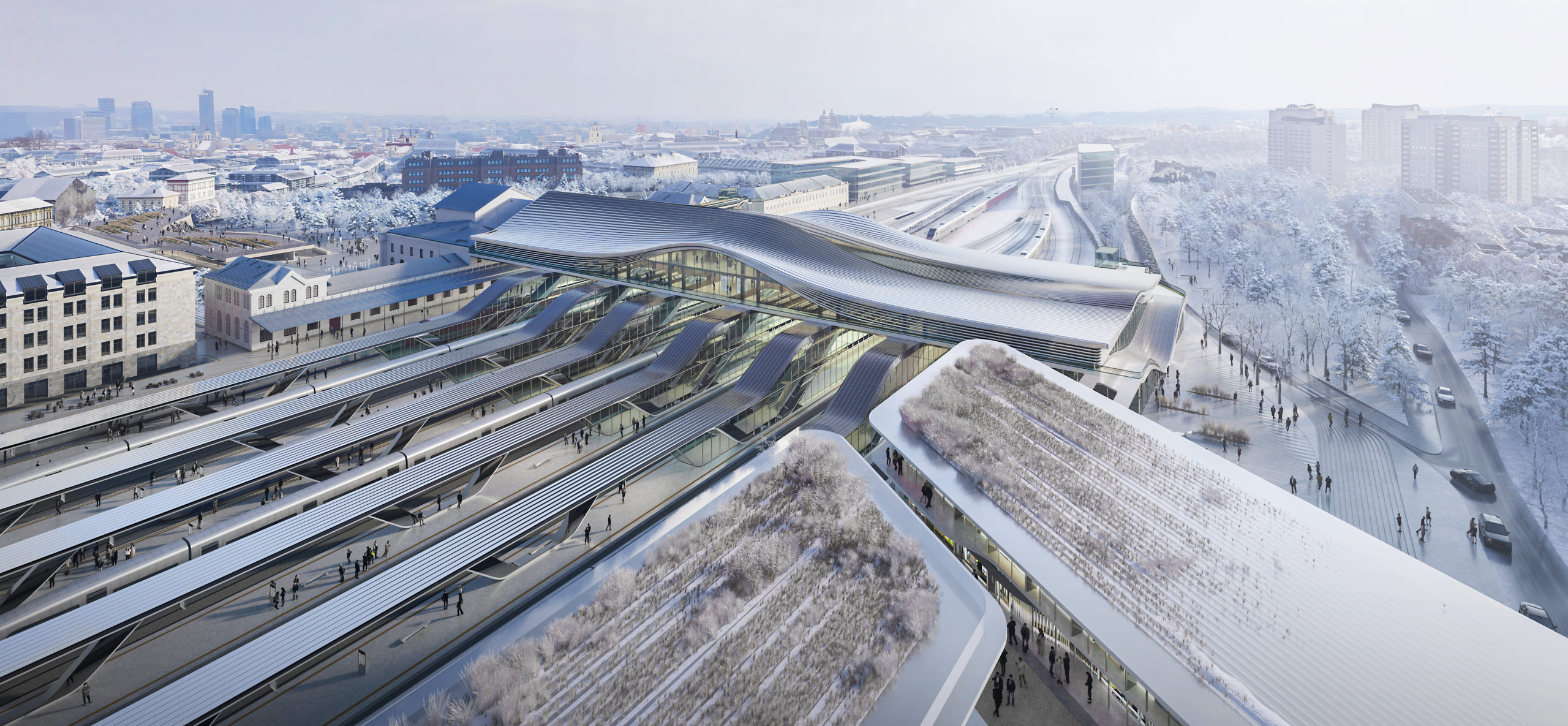 Zaha Hadid Architects (ZHA) is to design a reconstruction of the main railway station in Vilnius, the capital of Lithuania. The aim is to add facilities to cater to the Rail Baltica service, which will eventually link Lithuania, Latvia and Estonia with the rest of the EU.
ZHA's "Green Connect" design will add a public bridge to connect the southern Naujininkai district with the city centre and Vilnius old town. There will also be public spaces, such as an amphitheatre and a public terrace.
The project will remove temporary kiosks and offices, creating a 9,000 sq m station linked to Vilnius' bus networks with a 150m-long, 46m-wide concourse bridge.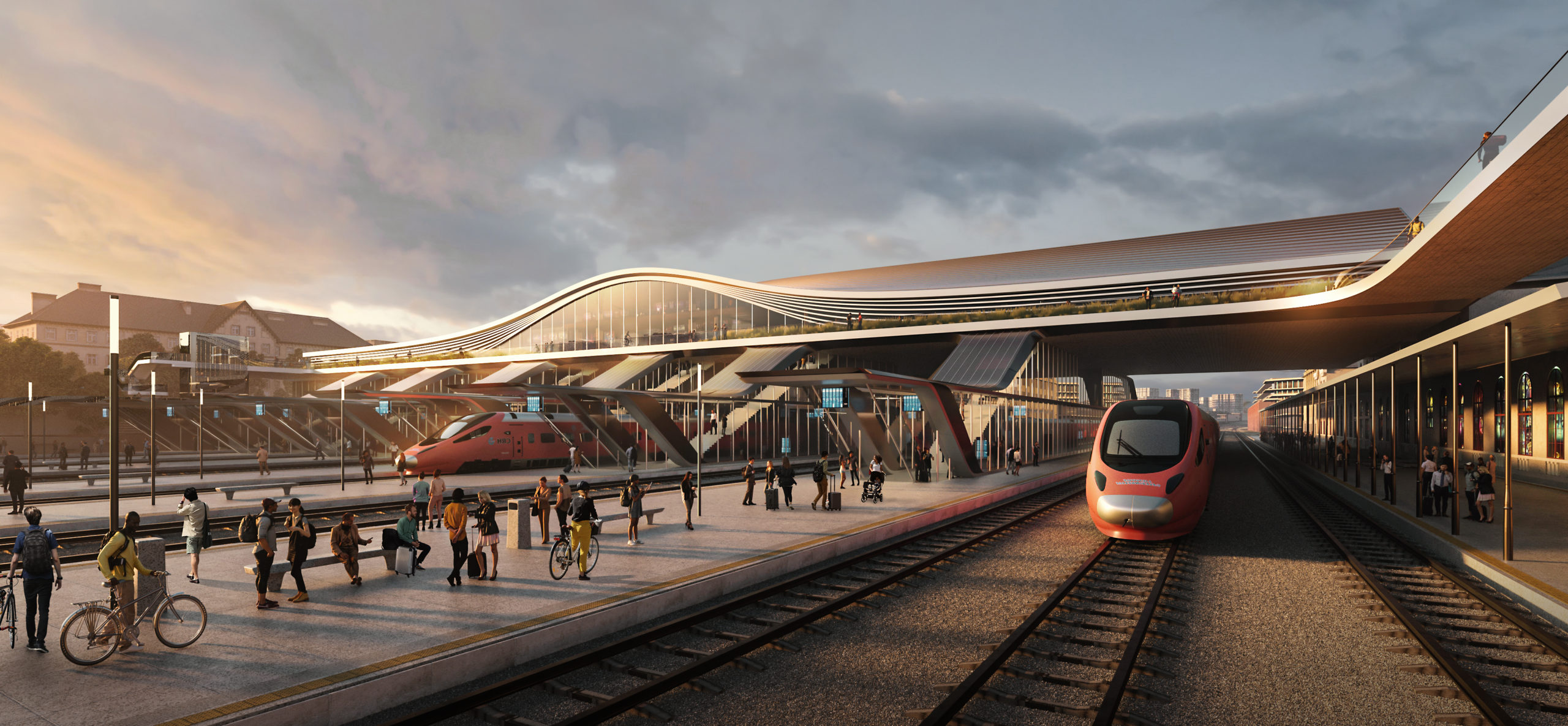 Renewable features, such as green roofs, landscaping and planting will lower summer temperatures and provide heat insulation in winter.
Gianluca Racana, a director of ZHA, said: "It is an honour to be awarded highest ranking in this competition for such a strategically important site for Vilnius. 'Green Connect' will be a future-proof transport hub designed with the passenger experience in mind.
"Providing a wealth of new public space, our proposals transform the site into a destination not only for those using the transportation hub but also for the city of Vilnius and the local community."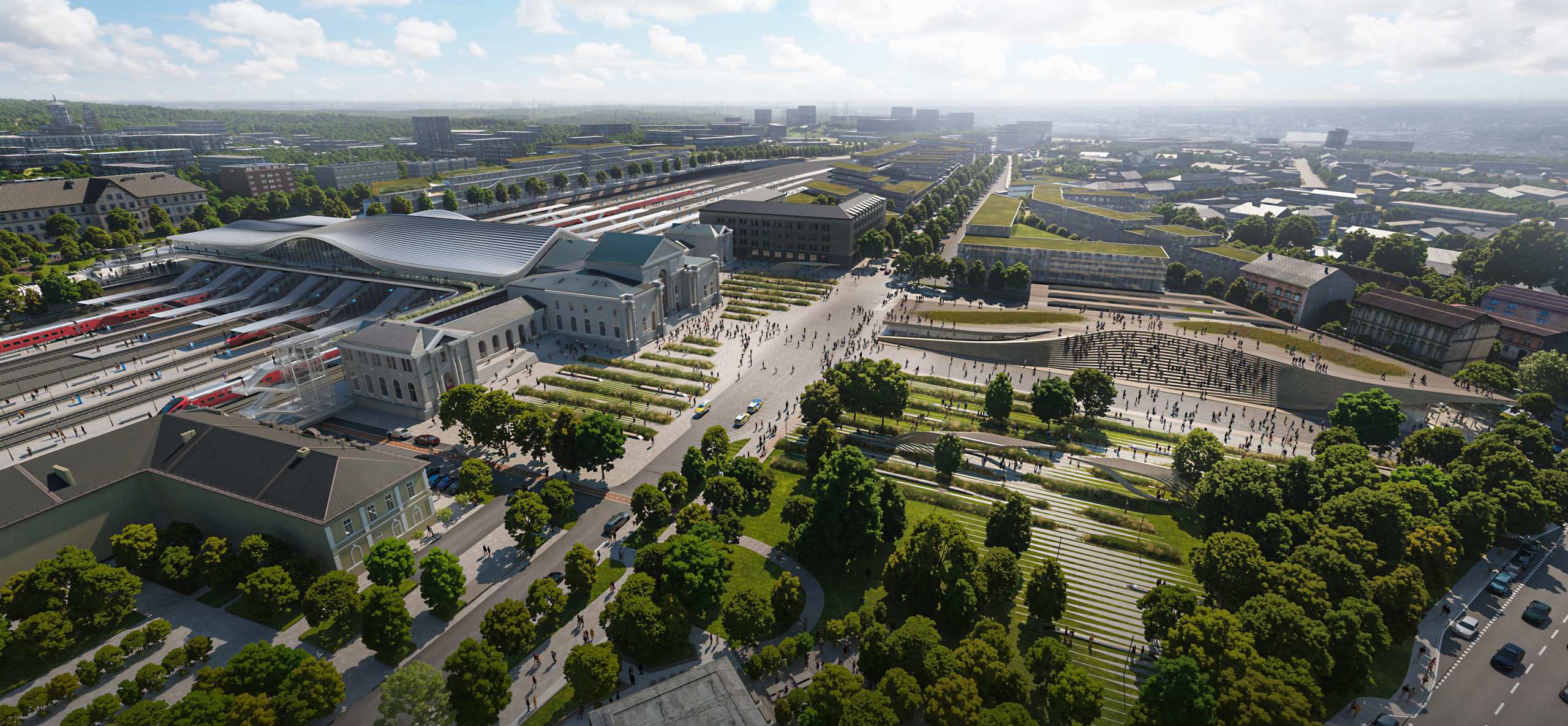 Mantas Bartuška, Lithuanian Railways' head, said: "In a modern city, the station is no longer just a building where you can buy a ticket or sit before your trip. The station and its surroundings must become a destination providing public spaces with leisure and service areas, convenient connections for pedestrians, cyclists and all those who choose to travel comfortably and sustainably by train."
The tender for Vilnius station was launched in March. ZHA previously won a competition to design a station for Rail Baltica in Tallinn, the capital of Estonia.
The 870km Rail Baltica scheme was reported in 2020 to be €2bn over budget and four years behind schedule.
Images courtesy of ZHA/Negativ