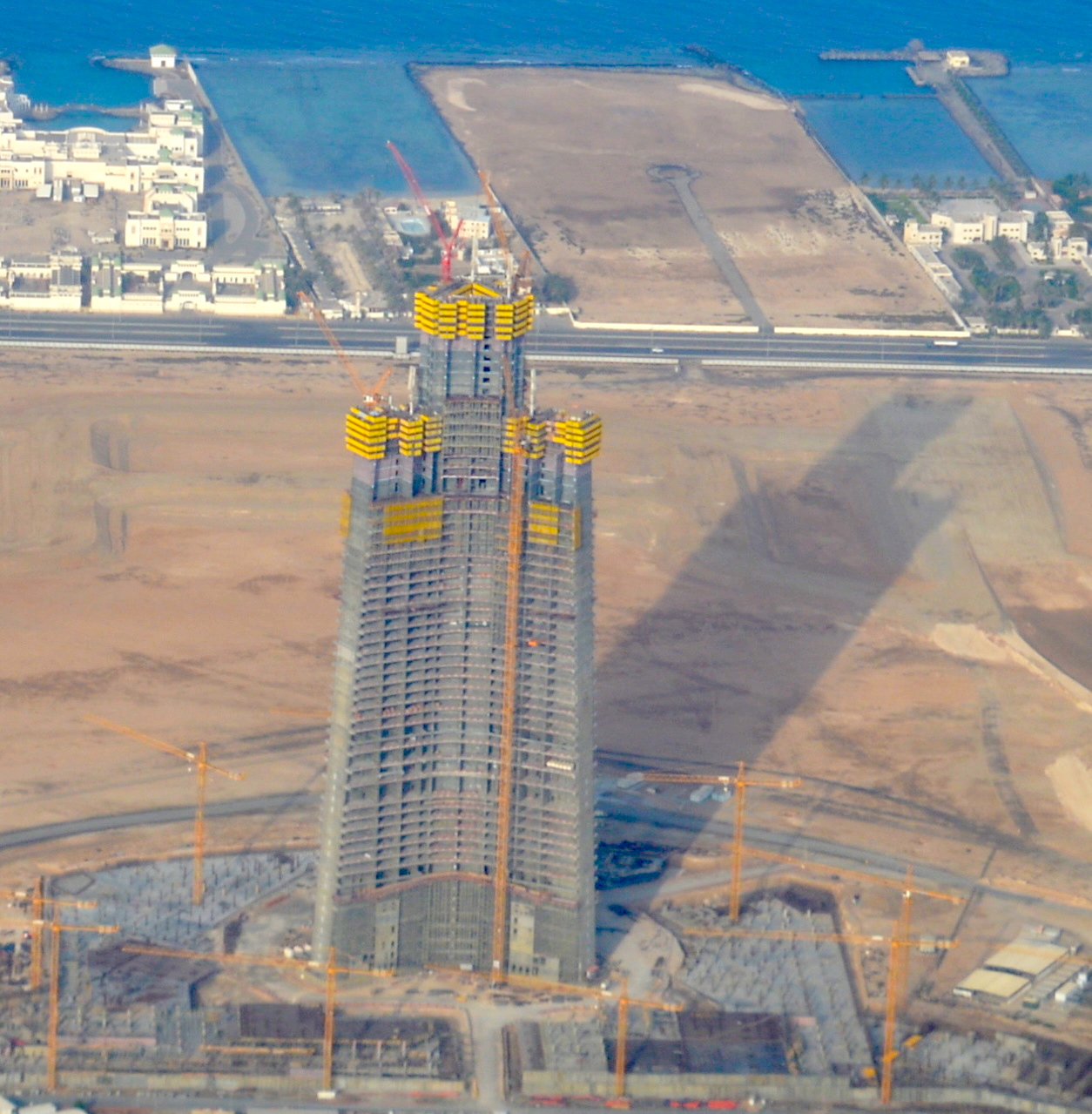 The company formed to build the kilometre-high Jeddah Tower in the Saudi city of Jeddah has restarted work on the scheme and has drawn up a list of contractors who may complete the structure. 
A source close to the project told news agency MEED that the scheme was "back in full motion".
The Jeddah Economic Company (JEC) is a consortium organised by Prince Alwaleed bin Talal, grandson of Abdulaziz al-Saud, the first king of Saudi Arabia.
In 2014, his Kingdom Holding Company convened a group of investors to build a tower more than a kilometre high. At the time, it was called Kingdom Tower.
Work was halted in January 2018, when the tower was about one-third finished. The halt stemmed from labour problems following the 2017–19 purge in the kingdom instituted by Crown Prince Mohammed bin Salman.
MEED said Kingdom Holding Company confirmed that it has invited contractors to bid for a contract to finish it by the end of this year.
Those in the running include five local companies: Almabani, Bawani, El-Seif Engineering, Nesma & Partners, and Saudi Freyssinet.
There are also three Chinese contractors: China Harbour (a subsidiary of China Communications), China State Construction Engineering Corporation, and PowerChina.
Europe is represented by Skanska of Sweden and Strabag of Austria, and South Korea by Hyundai Engineering Construction and Samsung C+T, builder of the 828m-high Burj Khalifa in Dubai.
Consolidated Contractors of Lebanon and Mohammed Abdulmohsin al-Kharafi of Kuwait are also said to be candidates.
Three months to prepare bids
The contractors have been given three months to form joint ventures and to prepare their bids. Each team is expected to include at least one local and one international company.
The tower was designed by US architect Adrian Smith, who also designed the Burj Khalifa, currently the world's tallest building. 
The firm of Adrian Smith & Gordon Gill is still retained on the project, as is Lebanese consulting engineer Dar al-Handasah.
The shareholders in JEC are Kingdom Holding Company (40%), Bakhsh Group (40%), and Sharbatly Group (20%).
MEED notes that the Jeddah Tower will be taller than the Burj Khalifa by more than 172m. It is the centrepiece of the Jeddah Economic City development. The project's first phase, which includes the main tower, covers an area of 150ha.