Danish architect 3XN has won a competition to design 201 E Pratt Street, a building that will act as a bridge between the city of Baltimore and its port.
The stepped retail building is designed to resemble a ship's sail and will form part of the Harborplace development, masterplanned by Gensler for MCB Real Estate.
The interior will contain shops, and the swooping roof will be a public landscape, offering visitors views of the harbour.
The edges of the building's curved terraces are tuned to take advantage of cooling breezes, and 3XN says the building can act as a community refuge during extreme heat and poor air quality events.
Kim Herforth Nielsen, 3XN's founder, said: "For most of my life, Copenhagen's waterfront was a working harbour – a place of industry, not somewhere where people would hang out, relax, or enjoy their city. The transformation of the harbour into a place for people has transformed the whole city as well, not changing Copenhagen but helping to emphasise what was already special about it.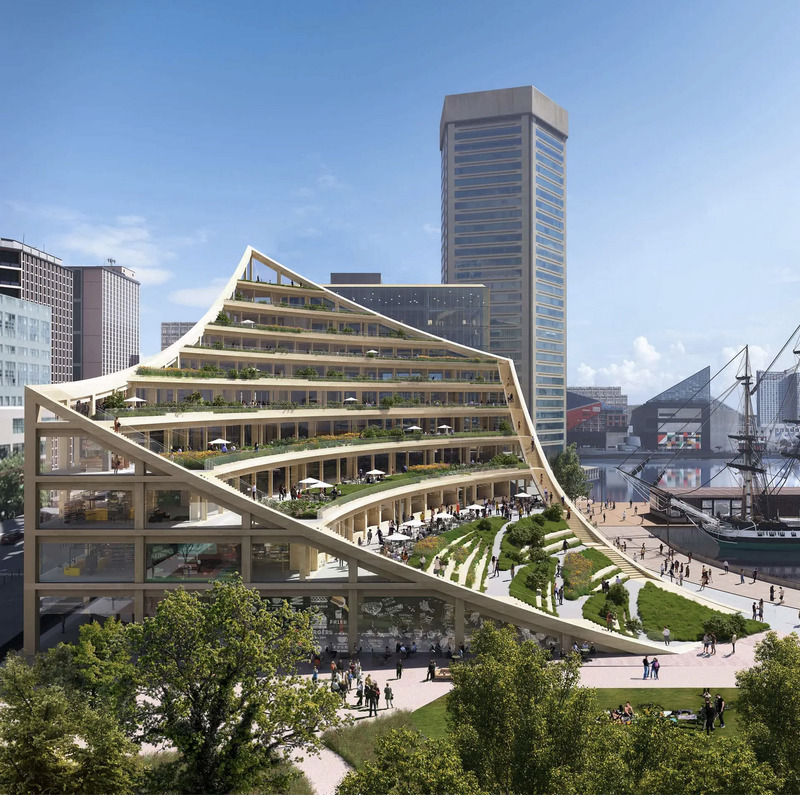 "We see this project in Baltimore's Inner Harbour as a way to do the same thing – to give people a place to be together and to celebrate their city."